(Update: The announcement that the Fresh Market in Ashburn is closing has been confirmed by the Fresh Market.)
We've got some Breaking News here late on a Tuesday: according to an email that just went out to local customers this evening, the Ashburn Fresh Market store at One Loudoun will be closing.
A reader forwarded us an email they received at 10:07 p.m. It reads: "Your local Fresh Market store will be closing. We appreciate your support and patronage, and invite you to shop with us this week to enjoy 30% off at this location."

Apparently, the store closed early today — at 2 p.m. — for an employee meeting. We can only assume this is when staff members were told about the decision to close. There have been rumors for a month or more that the store might close.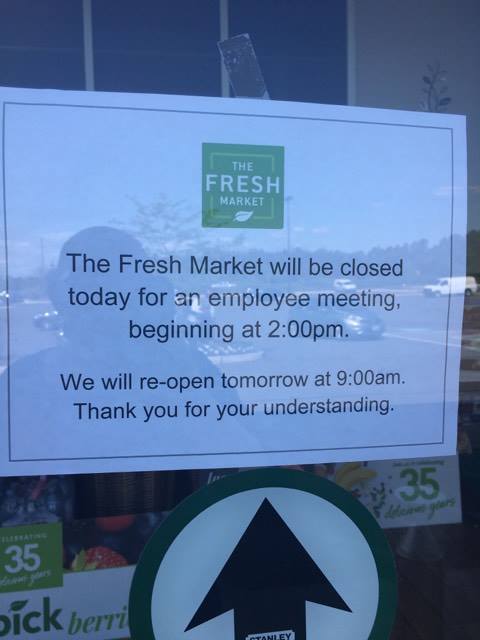 No details yet on when the Fresh Market's last day in Ashburn will be. But based on the new, truncated store hours (9 a.m. to 6 p.m.) and the sale to move merchandise out quickly, we are guessing it's a matter of days, not weeks.
And with the news that Trader Joe's has been actively looking for a location in Loudoun County — well, this seems like a perfect spot. But that's just speculation… or maybe wishful thinking.
(Image at top: One Loudoun)