One Loudoun is getting a new candy shop — one that specializes in homemade chocolates and other tasty treats. And it's got a very special connection to Northern Virginia.
It's called Raymer's Homemade Candies and it will open in a storefront near the Boho Blanco boutique, across from Nando's Peri-Peri. Even more exciting — the name Raymer might ring a bell. As in Cory Ramer, former center for the Redskins. Cory is part of the Raymer candy family.
Raymer's is a small family-owned business out of Doylestown, Pennsylvania. The Raymer's have a retail store there and the new Ashburn store will be only their second location. One of the main reasons they picked Loudoun County is because Cory and his family still live here.
According to company history, the Raymer's use recipes that date back to the 1800s, focusing on high quality ingredients and pure Belgian chocolate as the base for their creations. The company's candy page (see it here) is full of all the favorites you would expect — truffles, sea salt caramels, toffee, turtles, chocolate-covered pretzels as well as some fun options like chocolate dipped oranges and apricots.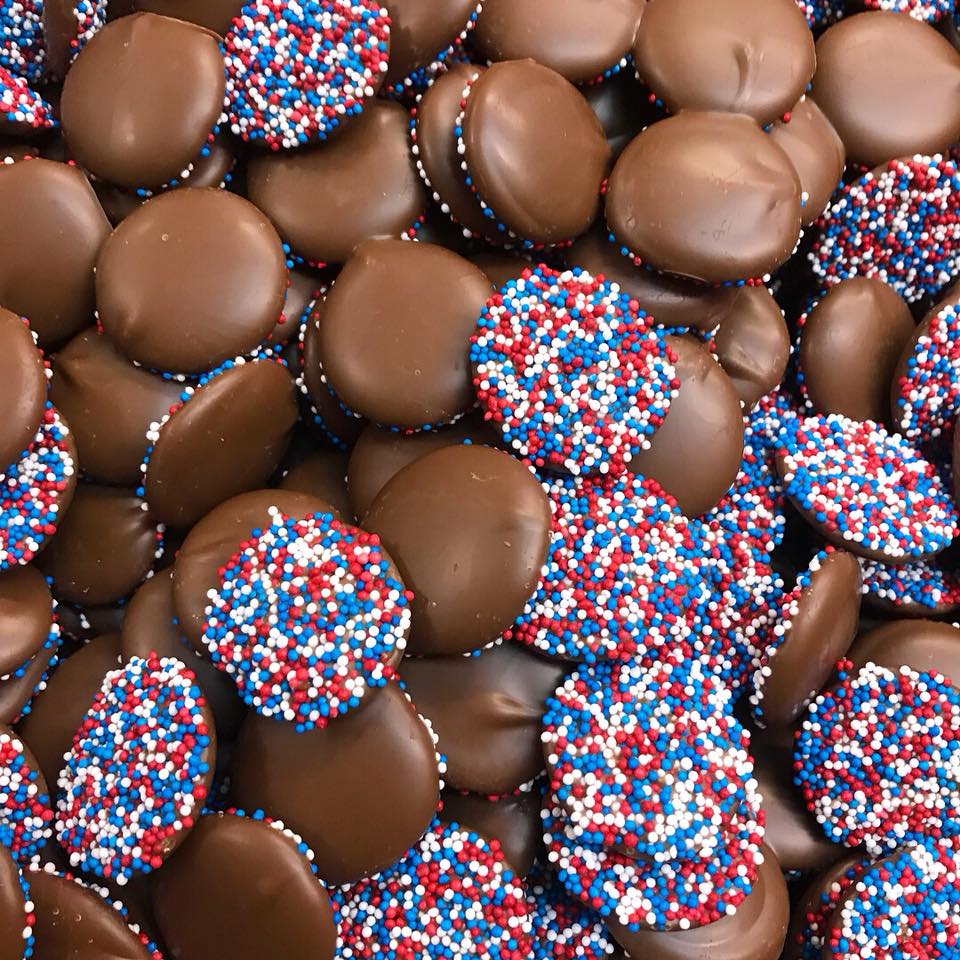 The Raymer's are hustling to open the shop as soon as possible. They are shooting for November 1, if not sooner. Their goal is to be open for business in time for holiday shopping.