The newly launched Broad Run Rowing club at Broad Run High School is looking to rebuild after a windstorm tore through Ashburn and damaged the club's rowing boats beyond repair. They've started a fundraising drive — but the clock is ticking. Rowing is a spring club sport, and without boats, the student athletes will be high and dry.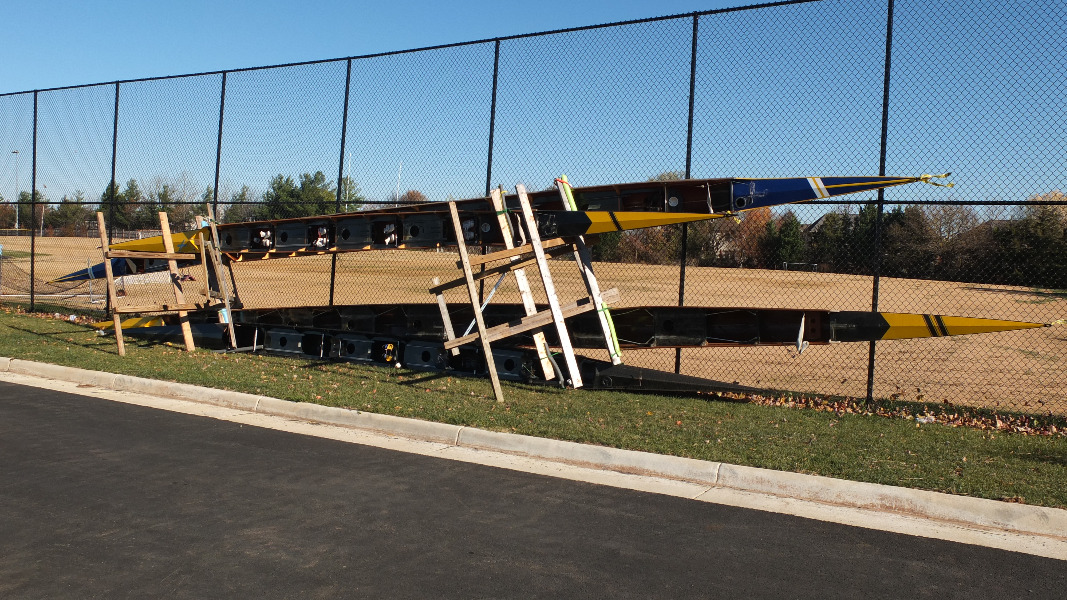 Rowing is a club sport, which means the school does not provide any funding and the club can't charge admission to competitions like football and basketball teams can. So all monies have to be raised independently. That's why the team was excited when a  local university donated four used boats to the team.
But before the boats could even be used, officials say wild weather tore through Ashburn in late November. The wooden rack holding the boats toppled over — twisting, cracking and crushing the "shells." (That's rowing slang for the boats.) Because the club is brand new, they didn't have insurance in place yet.
"It was heartbreaking," said David Korrie, the president and a coach with Broad Run Rowing. "I was so excited that we actually had boats. When we got those boats, I thought, 'We are real now.'"
The team currently has a GoFundMe page set up. Their immediate goal is to raise enough money to buy one used boat. They appreciate donations of any size, but since starting a rowing team is expensive, Korrie says they would really love for area businesses to get behind them and help get the Broad Run Rowing club out on the water.