A roller hockey and deck hockey rink in Ashburn got a major make-over and it's attracting a lot of attention since it debuted last week. Located at Trailside Park off of Claiborne Parkway, the striking dark blue rink with red and white lines is adorned with the logo of the Washington Capitals. That's because the refurbishment was heavily funded by the Caps.
Made of a polypropylene material called Sport Court, the surface flexes similar to the floor of an indoor gym. This makes the rink safer for skaters than the standard concrete base underneath.
According to Sport Court Mid Atlantic, which supplied the rink materials, the Washington Capitals want to grow the sport of hockey in the region. However, the team realizes that there aren't enough ice rinks to accommodate all the youth leagues out there. So the Caps identified more than a dozen outdoor roller/deck hockey rinks in greater the D.C. area and are working with local parks departments to upgrade the rinks while promoting the team and the sport of hockey.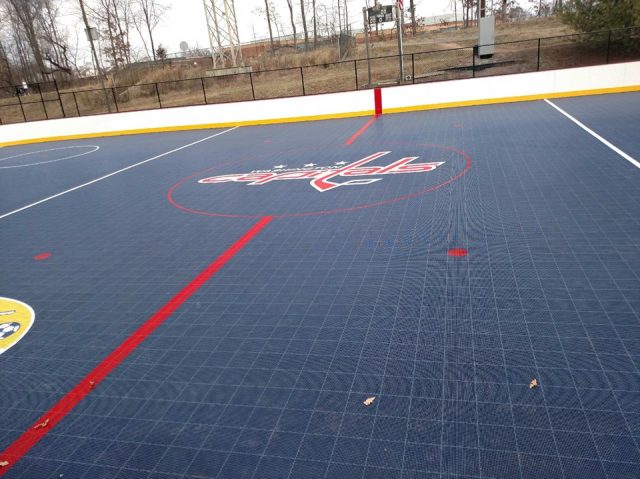 Happily, the first three rinks to get the makeover are in Loudoun County. The first one was at Franklin Park in Purcellville last fall. Trailside Park here in Ashburn is the second and the third will be the rink at the Douglass Community Center in Leesburg this summer.