Thousands of commuters up and down Loudoun County Parkway have watched the construction underway on a parcel of land just south of the Greenway. The development is officially called the Dulles Parkway Center. First, a Kiddie Academy children's center opened there, and now the long-awaited drive-thru Starbucks has opened.
The new coffeeshop officially opened its doors today. Fans of the brand were already finding their way there. When The Burn stopped by, there was a car in the drive-thru and a handful of customers inside. The new location is sure to be popular with Brambleton and South Ashburn commuters looking for a java hit on their way to work.
Meanwhile, the space next door to the Starbucks remains available for lease. The Burn spoke with property reps who say rumors of a "sandwich shop" going in there are just that — rumors. And that no deals have been struck yet.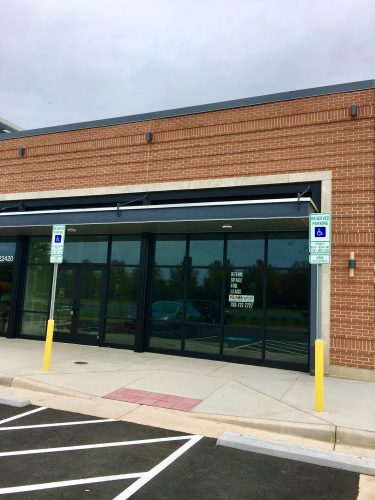 (Thanks to reader Bill Lewandowski for the news tip.)