The new drive-thru Starbucks at the Ashburn Crossroads center will open for business this Friday. The current Starbucks in the center, near Potbelly, Fuddrucker's and IHOP, will be closed Wednesday and Thursday in preparation for the move.
As regulars in the area know, there's a lot of change coming to the center at the corner of Ashburn Village Boulevard and Farmwell Road. A new three-unit building has just been completed. The existing Starbucks is moving a couple hundred feet away into the new building in order to add a drive-thru.
The middle unit in the new building will be the new home of Serenity Nails, which is moving down the road from its current location at the Ashburn Farm Village Center (by the Buffalo Wing Factory). No word yet on what business will take over the third unit in the new building.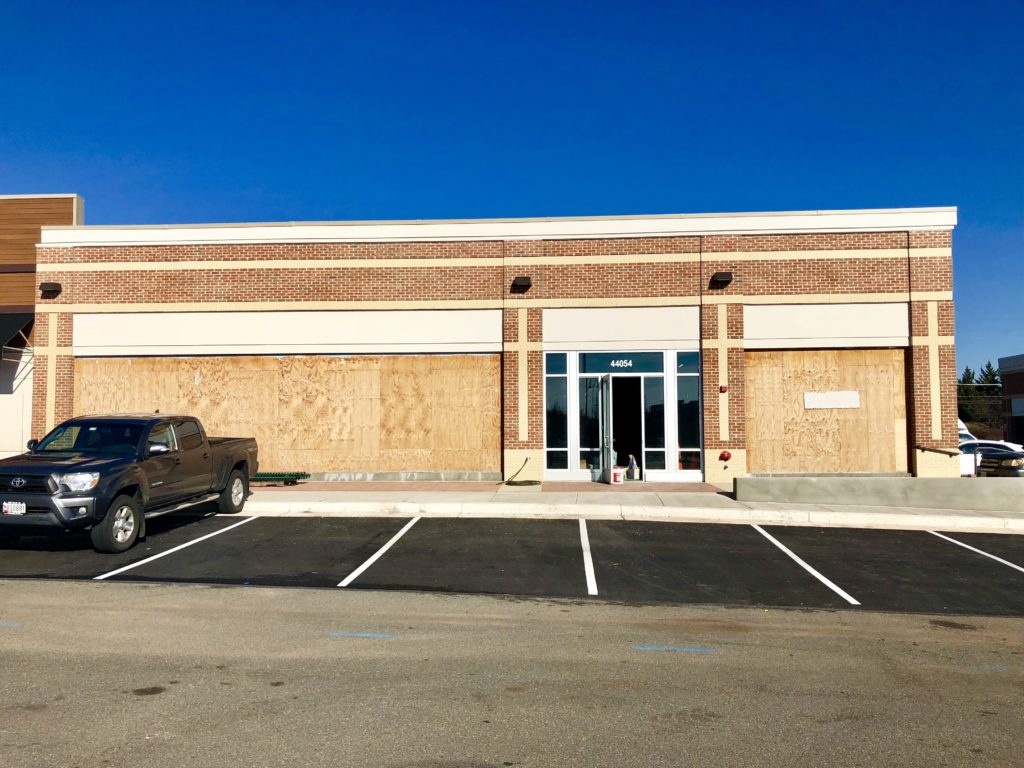 Meanwhile, as The Burn first reported back in April, the current Starbucks space will become the first Loudoun location for the fast-growing The Halal Guys chain, a NYC-based chain. Work on the space should begin in the new year with an opening sometime mid-2018.
Finally, no word yet on what enterprise will take over the former Bertucci's restaurant space, but with the addition of The Halal Guys and potentially two more restaurants, it's an interesting time for dining out in Ashburn.