For months now, anyone driving past Goose Creek Village at the intersection of Belmont Ridge Road and Sycolin Road in Ashburn has noticed all the construction going on. There's a new building going up between Boston's Restaurant and Passion Fin. Across the street, there's a mammoth project underway.
We've been trying for months to get answers, but the developer has been tight lipped. Nevertheless, here's what we can tell you. Please refer to the graphic below and we'll walk you thought it.
North of Sycolin, you see buildings labeled 5/6 and 7. Building 5/6 is where Parrando's and Chopathi are located. Building 7 is where Boston's is located. To the west, you'll see Building 8. This building has been under construction for months and is nearly finished.
As The Burn has reported before, part of the space will become an animal hospital. It's called Goose Creek Veterinary Hospital and it's tentatively scheduled to open in March. Meanwhile, another space in the building is being marketed as a potential site for a brewery with an outdoor beer garden, but there's no word that the developer has actually found a brewery to go there.
Finally, Building 9/10 on the graphic will be built in the future and contain additional retail space.
On the south side of Sycolin, there are already several existing office buildings, a church and a daycare. It appears many more buildings are under construction there. These are some of the foundations passers-by can see today.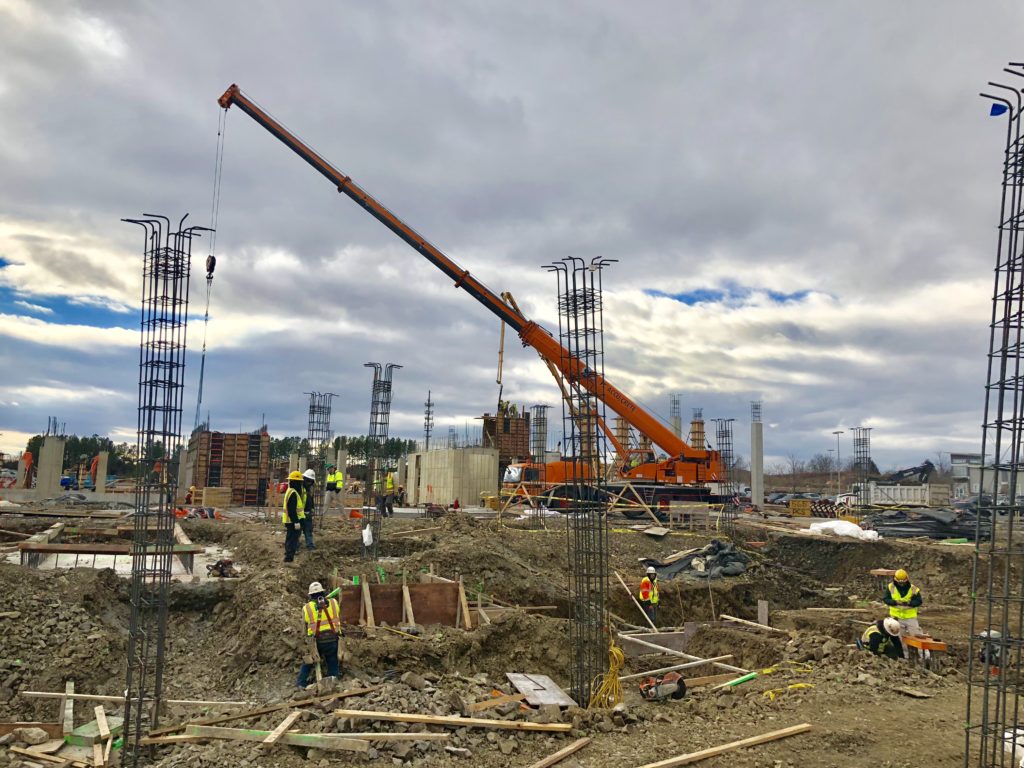 It appears at least three of these buildings will have retail space on the ground floor and 230 apartments above them. There's also supposed to be a parking garage. The project is called The Heights at Goose Creek Village.
The plans also appear to call for a hotel on the site, an amphitheater, a small park and a civic building. Clearly, the relatively tiny Goose Creek complex we know today is about to get a lot bigger and a lot more lively, so stay tuned. (Below are some additional marketing images to show you the developer's vision. Ignore the store names — those are just pretend to give potential tenants an idea.)