The Naughty Girls Donut Shop, which just opened for business on Dec. 1, has already closed. The gourmet donut shop — one that also served fried fish, hotdogs and more — was located in the Dulles Market Square center off Old Ox Road (by the Panther Laser Tag). But today, the place was empty, a chain on the doors and, oddly, the words "Naughty Girls" covered over on the sign.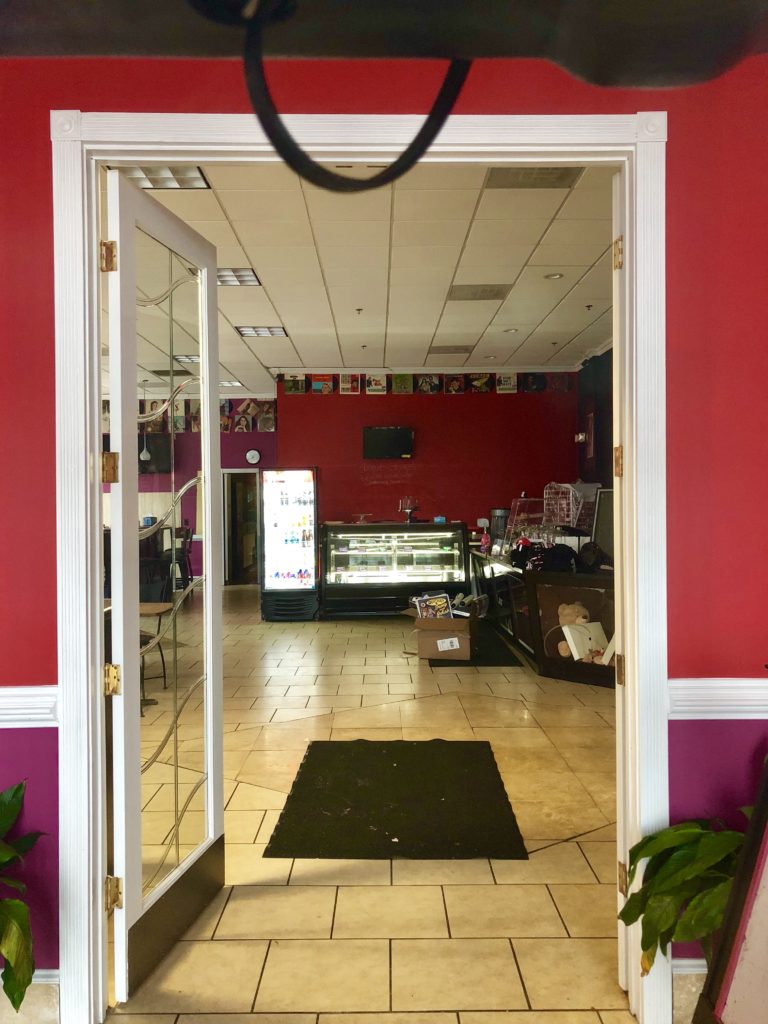 We reached out to owner Natalie Ramos. While she was hesitant to go into details, she explained that there were problems with the building and the location and they decided to move the business. Ramos wasn't ready to reveal the new location, but she said it will still be in the Sterling area, but in a much busier spot with more foot traffic.
The Naughty Girls brand had hoped to eventually franchise the concept and Ramos says those plans are still in the works. She said the new location has better "franchisability." Construction is underway and the new location should open sometime in March or April. Meanwhile, they continue to make donuts out of a corporate kitchen, catering for local companies and office buildings.