Work is about to begin on the long anticipated drive-thru Starbucks at the Broadlands Village Center in Ashburn. A work trailer and dumpster have been moved to the site and the space has been fenced off. Center officials tell us construction should begin shortly.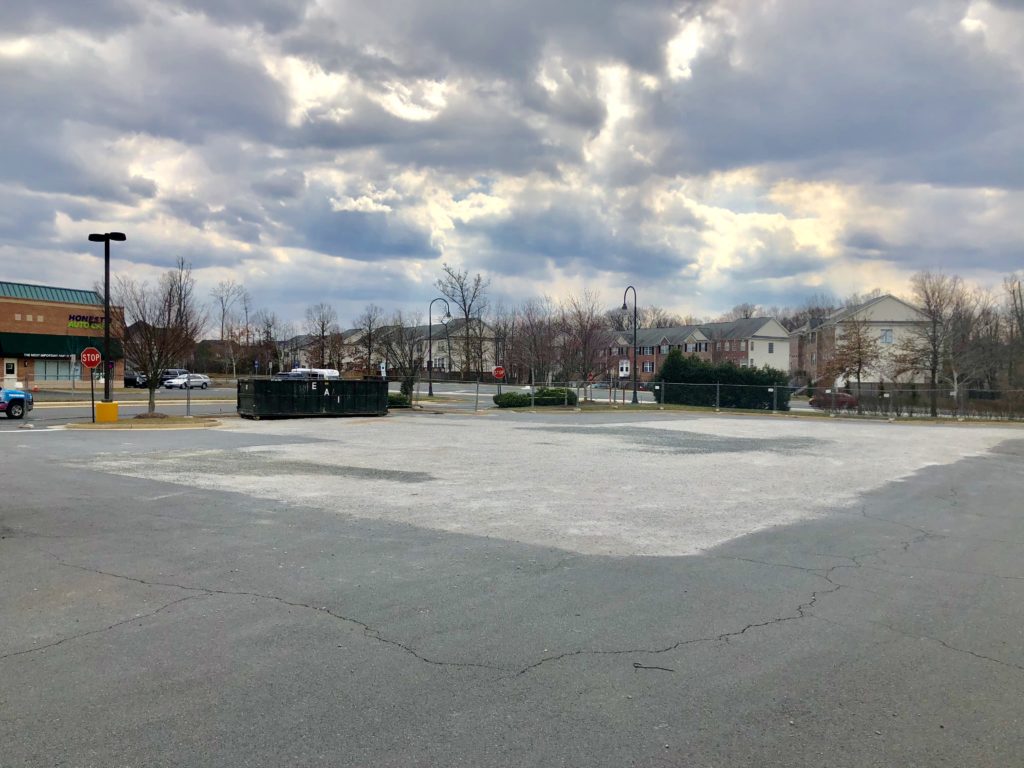 The Starbucks in the shopping center is currently in a corner unit a few hundred feet away. When the new building is complete, the Starbucks will relocate there. It's part of a push by the brand to have more drive-thru units. Several other drive-thru Starbucks have appeared around Loudoun in the past year, including the ones at One Loudoun, Ashburn Crossroads and Dulles Parkway Center.
The Broadlands Starbucks is going on a parcel of land where the Safeway gas station used to sit. The Safeway supermarket closed a couple of years ago and an ALDI grocery store recently opened in the center.