The long-anticipated new Royal Farms gas station/convenience store/fried chicken restaurant opens Monday morning, March 19 in Ashburn. It's the first Royal Farms in Loudoun County, part of a push by the Maryland-based brand into the Virginia market. A second one is in the works in South Riding.
With at least two dozen fueling stations, a large convenience store and a fast-food restaurant inside, RoFo (as it's called by loyal fans) will likely become a regular stop for many folks around Ashburn. Its world-famous fried chicken (their words, not ours) will likely find new fans here too.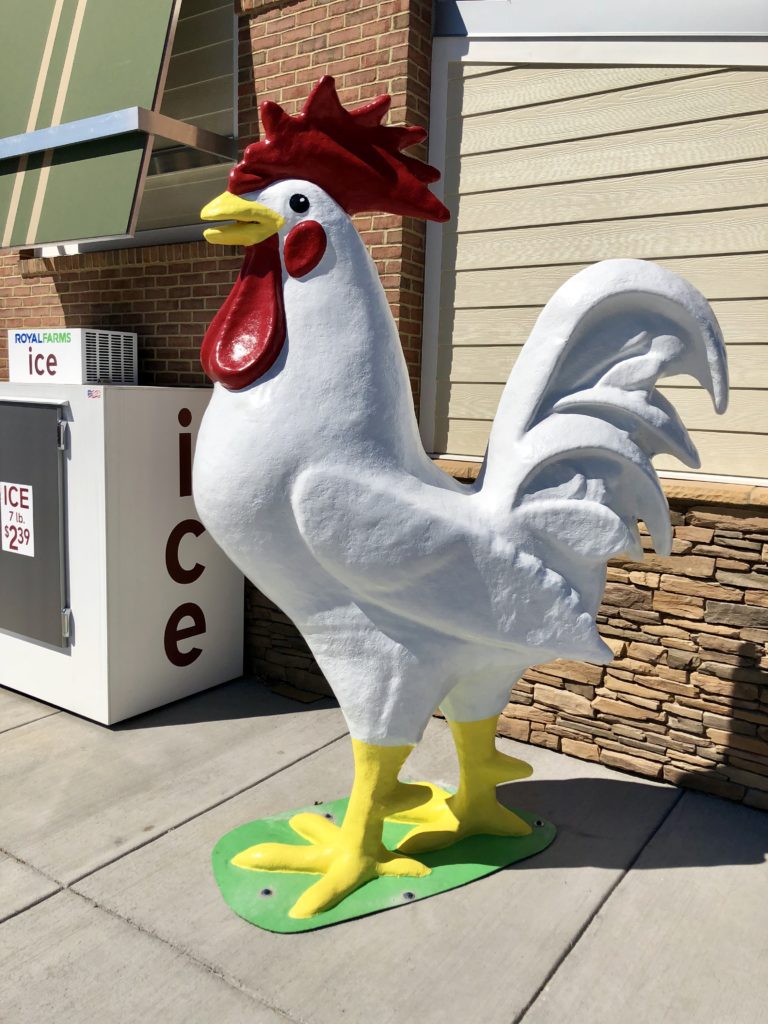 The store is near the intersection of Broadlands Boulevard and Claiborne Parkway, next to the new Lidl grocery storey. Here are a bunch of photos taken by The Burn to give you a sneak peek at our new store.