Several years ago, drivers on the Dulles Greenway noticed construction workers in the median just west of Old Ox Road. Over the course of several weeks, a large cement slab was built — like a piece of wall — just sitting their between the lanes of traffic. And then the workers left. And nothing happened. The monolithic slab just sat there year after year.
Locals have speculated about it. Was it something to do with the airport? A marker for approaching aircraft? Was it some crazy early part of the Silver Line built years before the metro construction arrived here?
Well, The Burn wanted to answer this "Burning Question" (see what we did there), so we reached out to local officials who helped us track down the answer. Here is the response from Terry Hoffman, Public & Customer Relations Manager with the Dulles Greenway"
"It is a pier for a bridge that has yet to be built."
"The bridge will carry Barrister Street over the toll road. It's one of several improvements to develop areas adjoining the Greenway. Because Metro's Silver Line will eventually go down the middle of the Greenway, it was decided to put this particular bridge pier in first and build the Metro rails around it, rather than vice-versa."
"We were obligated through a contract from way back in 1993, when the Greenway deal was put together, to build that bridge once roads are complete on either side of the Greenway."
So there you have it. The mysterious monolith will eventually support a bridge over the Greenway and over the Silver Line — connecting Barrister Street (which is the dead end road next to the Inova HealthPlex Emergency Room off Loudoun County Parkway) to points north.
The More You Know. (Cue star and rainbow.)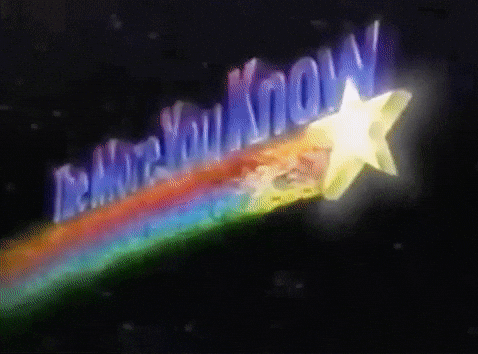 (GIF Image: NBC)
(Thanks to The Burn reader Bret Gaskins for prodding us to look into this.)