The Burger Shack, a popular burger joint in Chantilly, is opening a second location here in Ashburn. It will be taking over the space recently vacated by the Spice Town pizza and wing restaurant at the Goose Creek Village shopping center at the intersection of Sycolin Road and Belmont Ridge Road.
The Burn spoke with a manager at the Chantilly location who said they are excited to be coming to Ashburn. They expect construction on the space to take about two months and they hope to open this summer, perhaps as soon as June.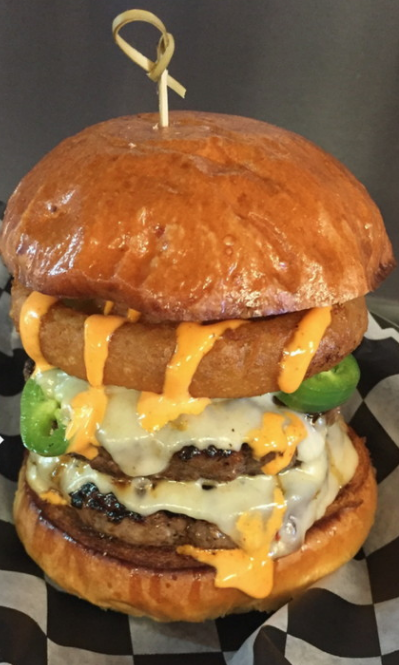 The original Burger Shack, located just off of Highway 50 near Centreville Road, gets rave reviews on social media. "One of the best burgers I've ever had," reads one review on Yelp, where the restaurant receives a super strong 4.5 stars.
The menu includes customizable burgers, speciality burgers, hot dogs, shakes and more.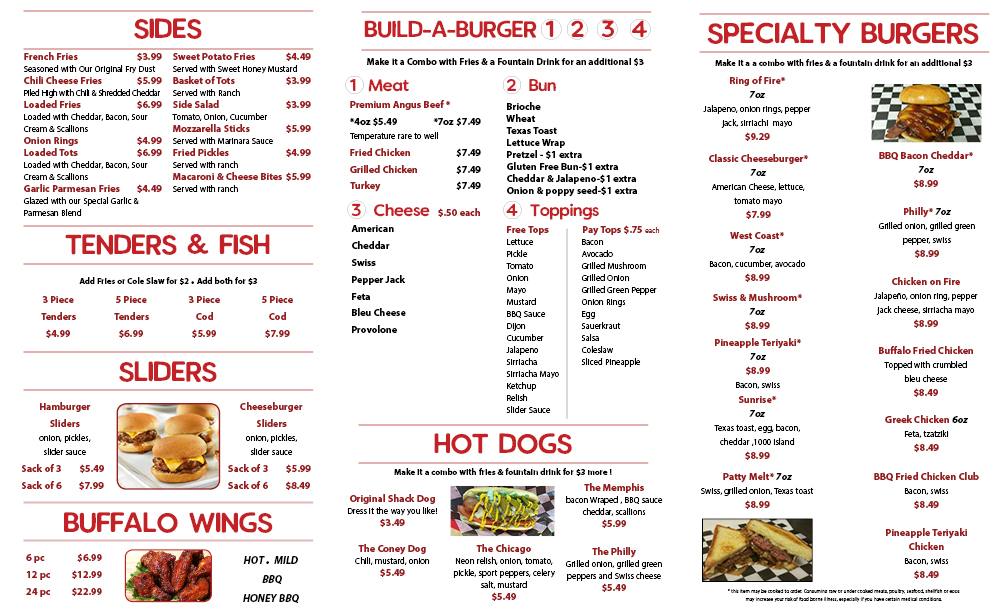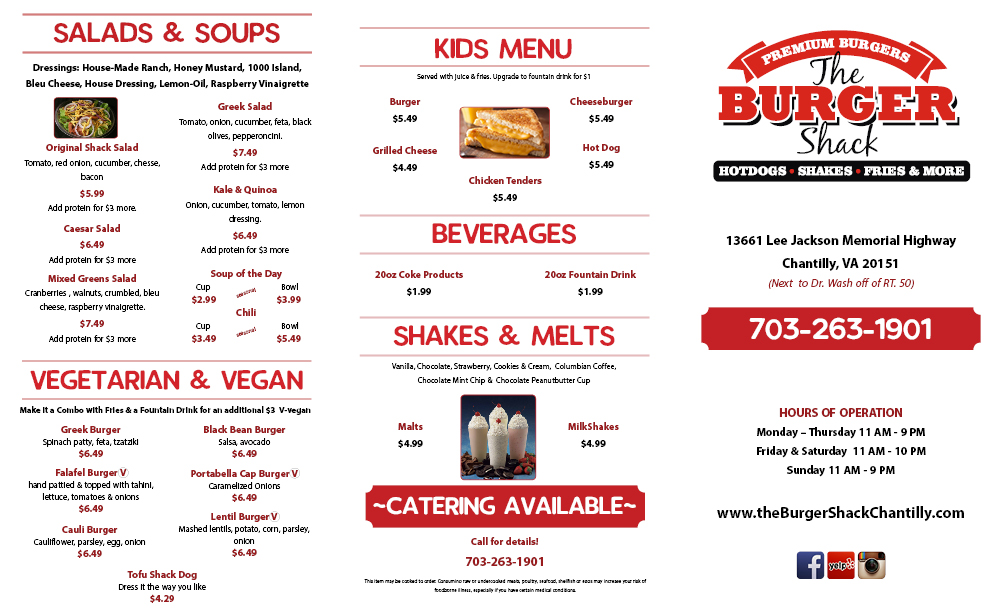 The space it's going into — on the upper level facing the Harris Teeter — has seen a string of ill-conceived restaurants cycle through in recent years. Based on what we're seeing and hearing, it sounds like The Burger Shack could be the first winner there.