The Burn tends to keep the focus of this site on Ashburn and areas immediately around "the Burn." Think Sterling, Leesburg and, thanks to the opening of LoCo Parkway, South Riding. But Monday night we had the opportunity to dine at La Petite Loulou, a casual French bistro in Purcellville, and let us tell you, it is well worth the 25 minute drive from Ashburn.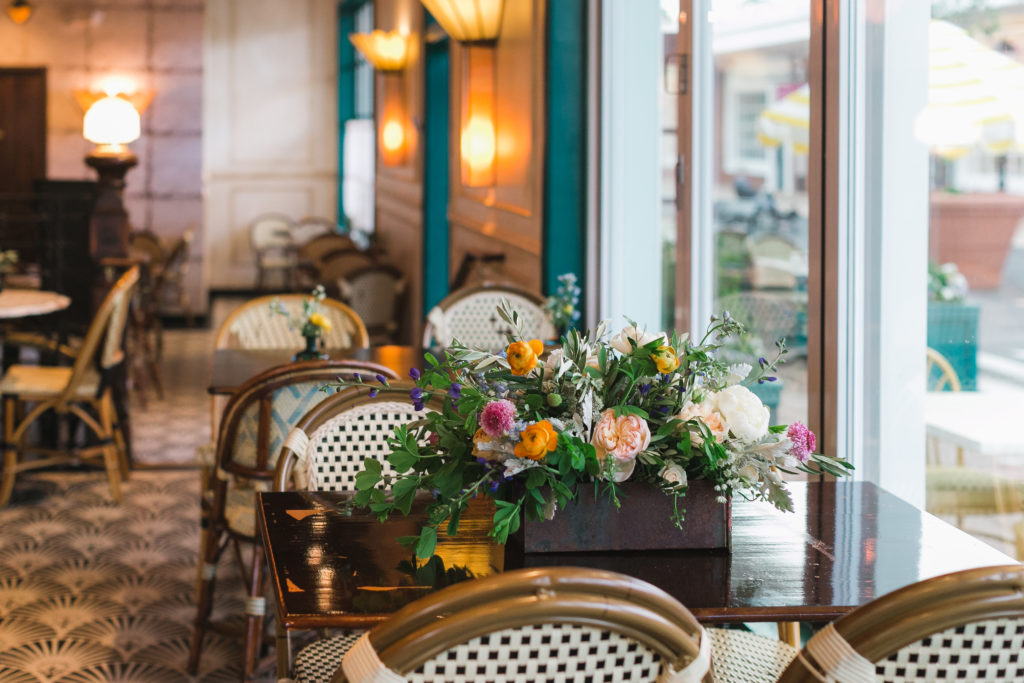 Besides bistro, La Petite Loulou bills itself as a boulangerie (breads and sandwich shop), café (coffeehouse), crêperie (crêpe shop), pâtisserie (pastry shop) and bar à vins (wine bar). The menu is a who's who of classic French dishes as realized by executive chef and co-owner Stefano Frigerio.
The Burn was there as a guest of the owners, so it's not surprising we had a superlative experience. Nevertheless, great food is great food. Among the items we sampled:
A carefully curated cheese and charcuterie board included a gooey Catoctin, a semi-soft cheese from Georges Mill Farm in Lovettsville, as well some sliced Cacciatore, a flavorful sausage from Long Stone Farm, also in Lovettsville. There was also a French tomme cheese and a duck rillette topped with a duck prosciutto.
The Croque-Monsieur, a French menu staple, was out of this world: rosemary ham piled thick on sourdough bread with gruyère cheese and béchamel.
One of the weekly plat du jour specials is a savory beef bourguignon, featuring slow cooked beef and carrots in a red wine sauce served on a bed of creamy mashed potatoes. (Photo at top.)
Accompaniments included baguettes, crostini and croissants, cornichons, soft farm butter and even sweet pickled ramps, picked fresh at a secret location in Loudoun County.
Dessert was a mini crème brûlée injected tableside with a shot of Catoctin Creek Rye along with a small glass of Lillet Rouge, a sweet dessert wine from the Bordeaux region of France.
We don't do restaurant reviews on The Burn very often, but when we come across food this good, we want to share the good news. And La Petite Loulou is good news indeed.