Unfortunate news for pet owners in northern Ashburn. The mini-Petco store next to the Whole Foods at the Belmont Chase shopping center is closing permanently.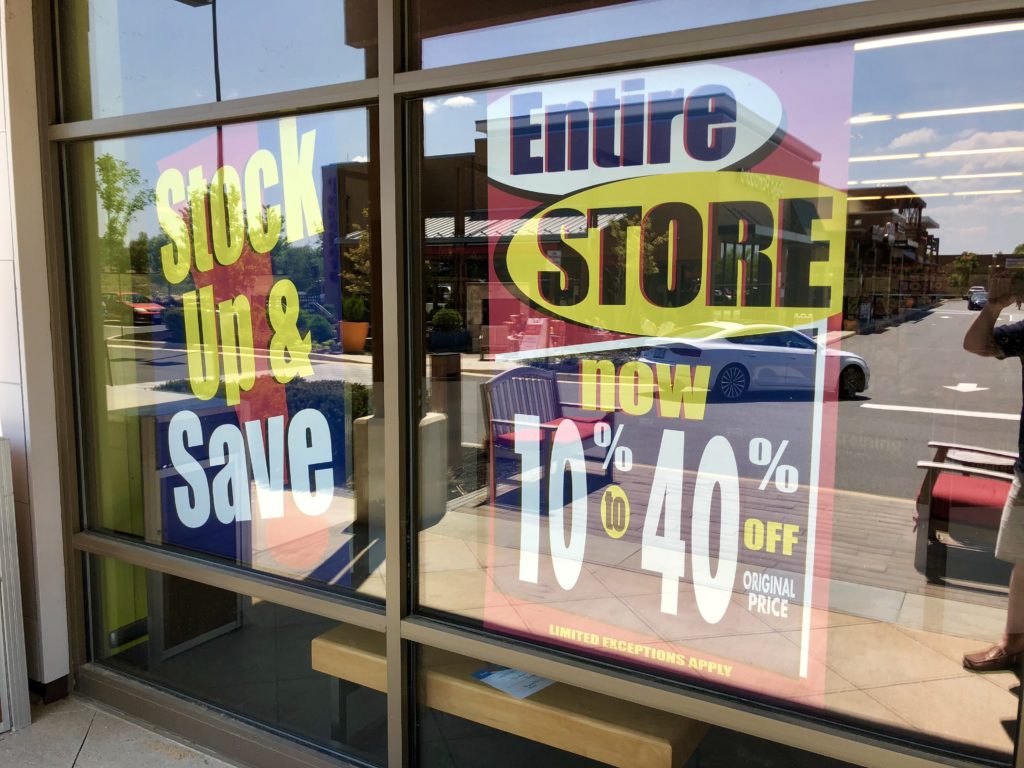 Close out sale signs already cover the windows and staff members say the last day is scheduled for June 24. Fortunately, we are told many of the employees will be transferring to the Petco store at the Dulles 28 Centre (by Wegmans) in Sterling.
The store was technically part of Petco's "Unleashed" brand — smaller size stores catering just to dog and cat owners, meant to fit into smaller shopping centers.
Fortunately, all is not lost. As The Burn reported Tuesday, a new pet boutique called Dog Krazy is planning on opening in the nearby Village at Leesburg center. No word yet what will replace Petco at Belmont Chase.
(H/t to reader Mary Russell Tenshaw for the news tip.)