Could Avonlea be close to signing four new restaurants — just weeks after we found the first solid signs that the long awaited development is getting underway. Recently, The Burn told you about how it appeared that the Avonlea development in South Riding was ready to get started. (See story here.) Now, there is more evidence that things are really moving with this project, including our first clues about possible tenants.
These include a full-service Mexican restaurant, an Asian restaurant, a bakery, a Mediterranean restaurant and a fast-casual pizza place. We should stress — it appears these businesses are "close" to signing leases but the deals may not be locked in yet.
Stay with us — we'll walk you through this.
A few days ago, Peterson Companies, the developer of Avonlea, formally announced they have hired H&R Retail to be the leasing agent for the new shopping, dining and entertainment center. That may sound like inside baseball, but the hiring of leasing and marketing representatives is a significant step. Plus, in the announcement, Peterson came right out and said that the first phase of construction should begin this year.
"The Peterson Cos. has selected H&R Retail as the retail brokerage firm responsible for marketing and leasing the retail component of Peterson's new project, Avonlea, in Loudoun County," the statement read in part. "Avonlea will be a 30-acre, mixed-use development near the intersection of Route 50 and Loudoun County Parkway. Construction is expected to begin on its first phase, with a theater, 200,000 square feet of retail and 30,000 square feet of office, this year. Phase I also will include outdoor plazas, cafe-style seating, fire pits and a water feature. The project is scheduled to be open by 2020."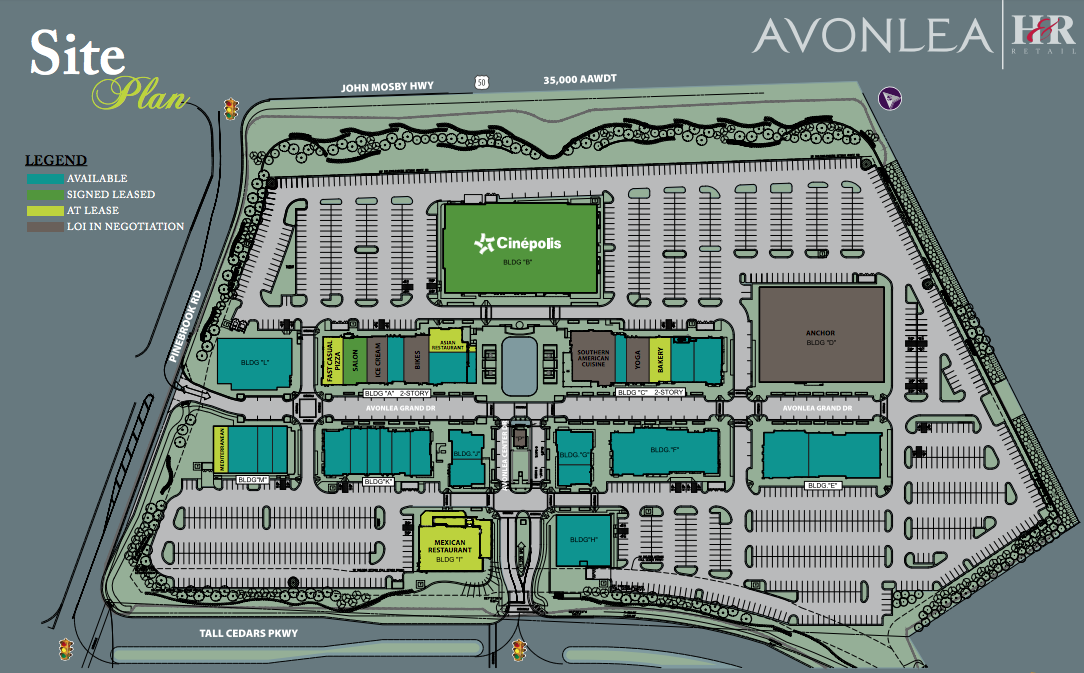 H&R Retail is a major leasing agent for retail centers all over the greater DC area. In their marketing materials, we can glean some fascinating details about possible future tenants.
Besides the businesses mentioned above, it looks like H&R has locked in a beauty salon and is negotiating with a South American-style restaurant, a bike shop, a yoga studio and an ice cream parlor. Again, we need to stress that lots of businesses negotiate with lots of shopping centers and they don't always end with a signed lease. It's part of the process, but it's still exciting to see the types of restaurants and shops Avonlea is chasing.
This is the second major development in as many weeks. As The Burn reported on May 5, the first two buildings at Avonlea — Buildings A and C — have been put out to bid. That means the general contractor is actively seeking the companies that will do the plumbing, electrical wiring, masonry work and other aspects of putting up a building. Projects usually aren't put out to bid like this until a start date is getting close.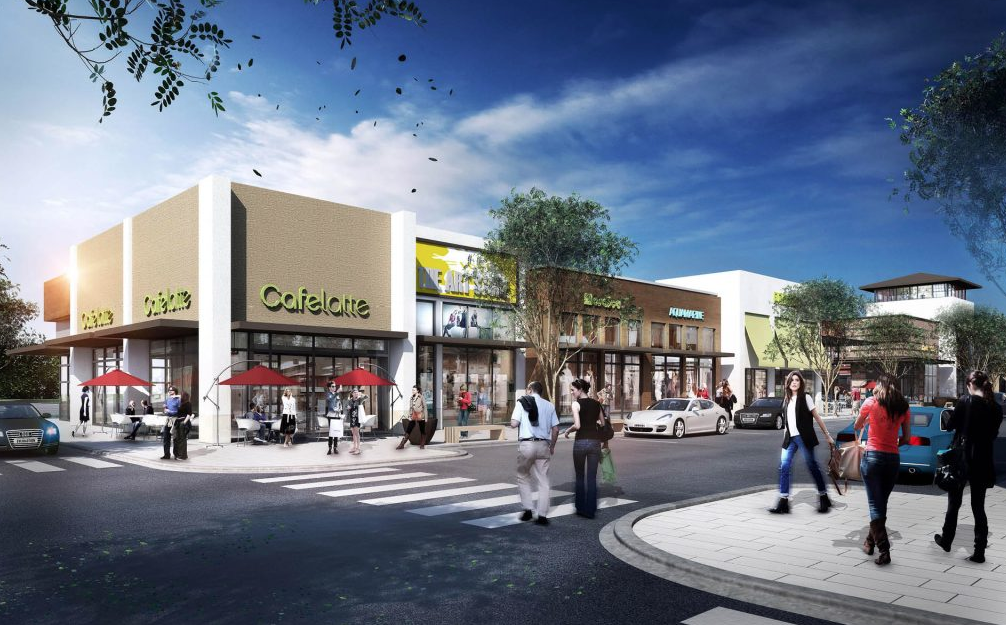 It's also worth noting that the developers appear to have dumped the previous name "Avonlea Town Center" and are going with the simpler "Avonlea" instead.
Avonlea should be a major draw in southern Loudoun County, with the already signed 11-theater, 748-seat Cinépolis luxury movie theater as its centerpiece. In the plans and renderings, the entire project is reminiscent of the popular One Loudoun center in Ashburn.