A new fitness studio is preparing to open in One Loudoun and the news is bound to get people jumping. It's called Club Jump Fitness and it's a trampoline workout studio. It's going into the corner unit near Scout & Molly's and across the street from Okada Japanese Steakhouse.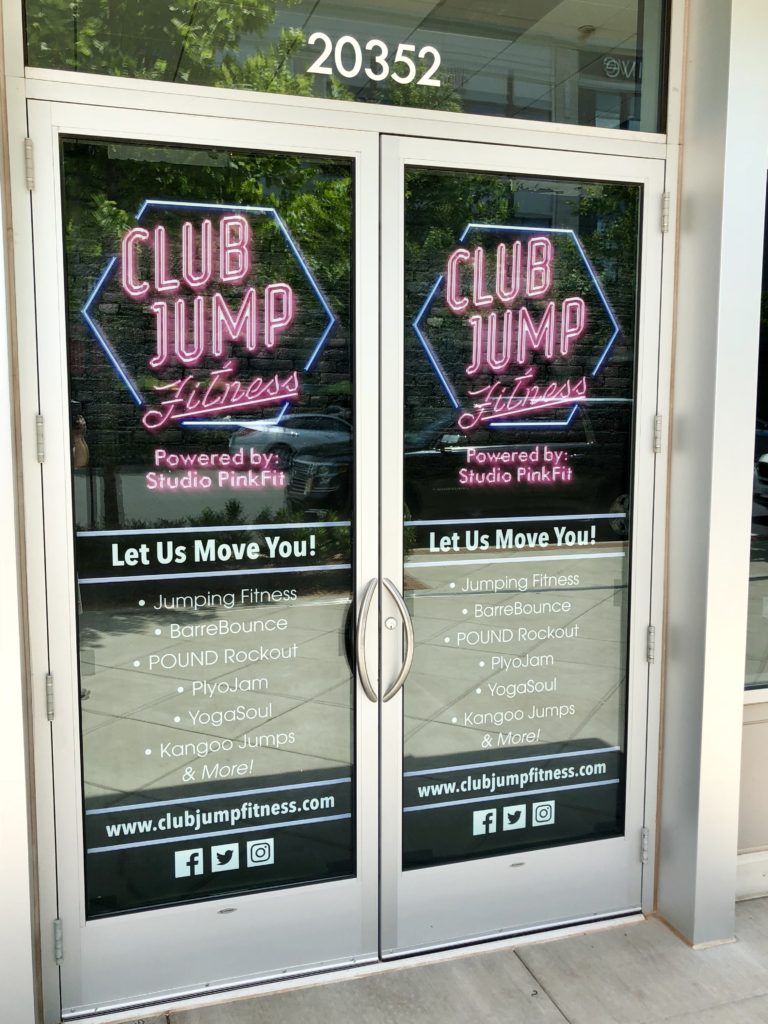 If you haven't seen this before, class members use mini trampolines featuring 54 individual bungees which make for a super soft bounce. There's also a bar to hold on to if needed. From there, instructors lead the students through a variety of different classes including Jump101, Jump & Pump, JumpCamp, JumPilates and more. There are also non-trampoline classes, including one called Kangoo Jumps featuring boots with springs on them.
Club Jump Fitness is an outgrowth of Studio PinkFIT, a fitness studio a few blocks away from One Loudoun on Beaumeade Circle. The trampoline classes there were so popular, they decided to open a new studio devoted to jumping.
This coming Saturday — June 9 — is Downtown Fest at One Loudoun and the Club Jump team will be there offering demonstrations and passes for free trial classes. The studio is officially scheduled to open on June 15.