Loudoun County should soon see the arrival of its first fast-casual poke restaurant. We've gotten word that the new Poke Sushi Bowl location at the Cascades Overlook center in Sterling is close to opening. The exterior sign was recently mounted on the front of the store — an exciting step for any new restaurant.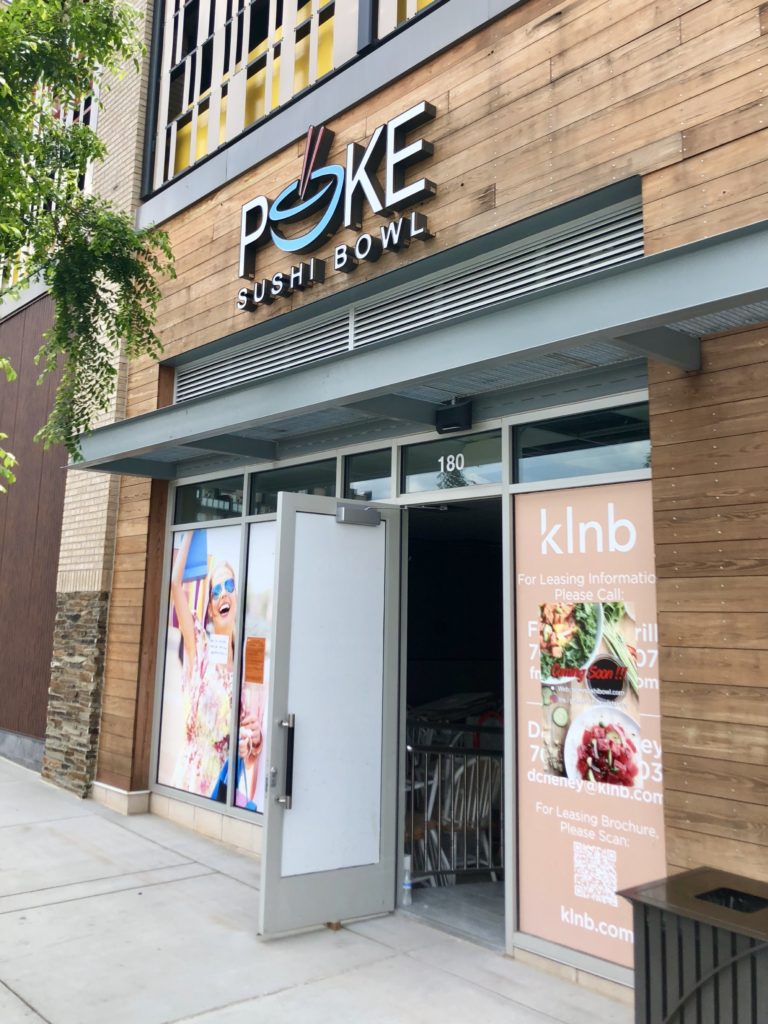 The Burn reached out to the folks at Poke Sushi Bowl HQ about an opening date and they said they have one to two more weeks of construction and expect to open very quickly after that. So sounds like it could be as soon as late June, otherwise July.
If you're not tracking restaurant trends, poke (pronounced po-kay) is one of the hottest things out there now. Chunks of raw salmon, tuna and other seafood are served with seasoning and other toppings over a bowl of rice. (Check out Poke Sushi Bowl's menu here.) The Hawaii-inspired dish is often seen as healthier than other types of quick service food.
Poke Sushi Bowl, which currently has five locations around Virginia, is just one of many regional and national poke brands trying to get a toehold in the marketplace. Another fast-casual poke restaurant —Mahana Poke — is in the works for the Loudoun Station center in Ashburn.