It's the first day of school in Loudoun County and our social media feeds are flooded with photos of cute kids posing on front porches, in driveways or by trees in the yard. Some hold signs with their grade. Some give the thumbs up. It's become an annual tradition.
But a photograph shared this morning by Leesburg mom Lucía Alami certainly takes the prize for funniest "first day" photo.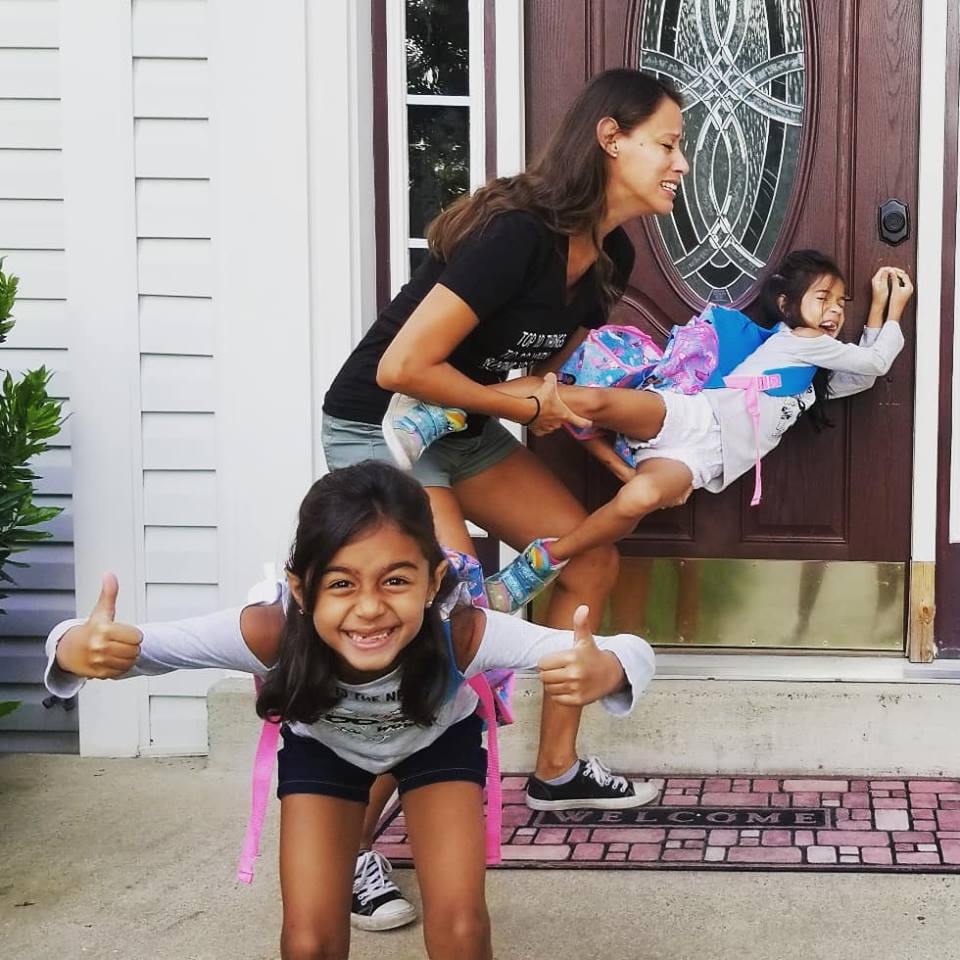 That's 7-year-old Alhena holding onto the door, refusing to let summer break end. Meanwhile, her twin Olivia is psyched and ready to go. Good luck in 2nd grade girls, and good luck to mom too!