The new drive-thru Starbucks location in the Broadlands Village Center has opened its doors. The building, which has been under construction for the past few months, stands on an outparcel in the shopping center where the Safeway gas station used to be.
The move is part of a push by Starbucks to add drive-thru lanes to as many locations as possible. The Broadlands location is the second of at least three Ashburn area locations that are closing one store in order to open a new one nearby with a drive-thru.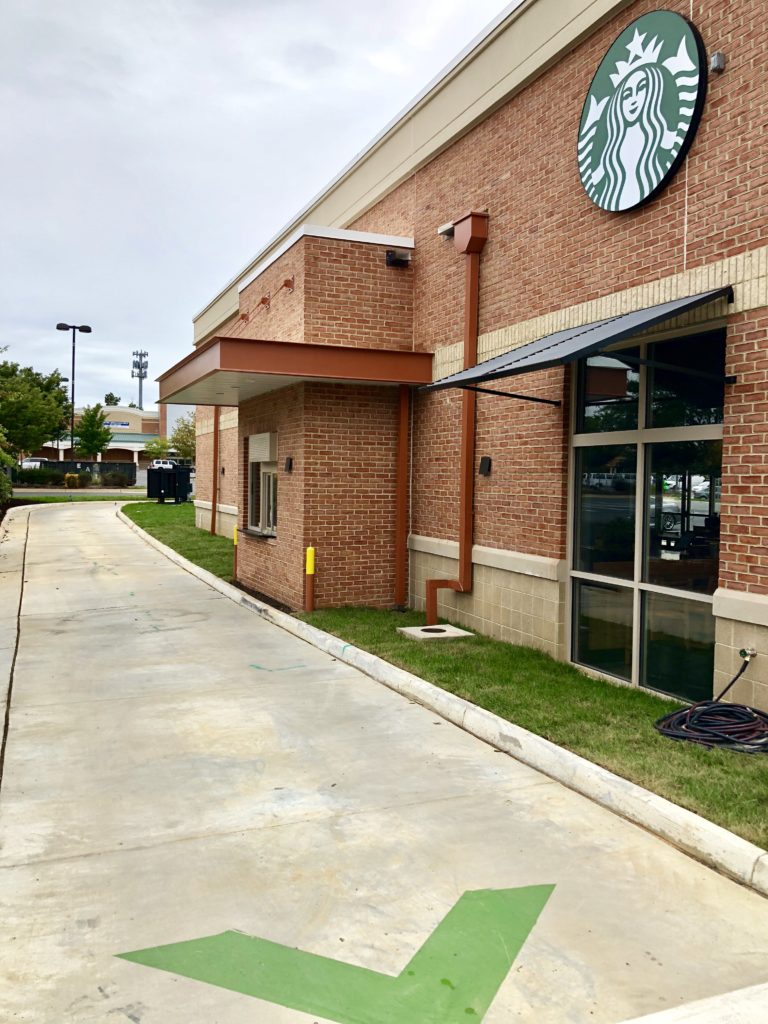 This happened at the Ashburn Crossroads center a few months ago, and will happen at the Lansdowne Town Center when the new Starbucks building gets built. A Starbucks on Market Street in Leesburg is also preparing to move to a new building in order to offer a drive-thru.
No word yet what will go into the now vacant former Starbucks space in Broadlands.