Folks have seen the traffic lights going up near the new Claiborne Parkway expansion and rightfully wondered when this critical stretch of roadway between Croson Lane and Ryan Road is going to open. The word from the county — they're targeting early November.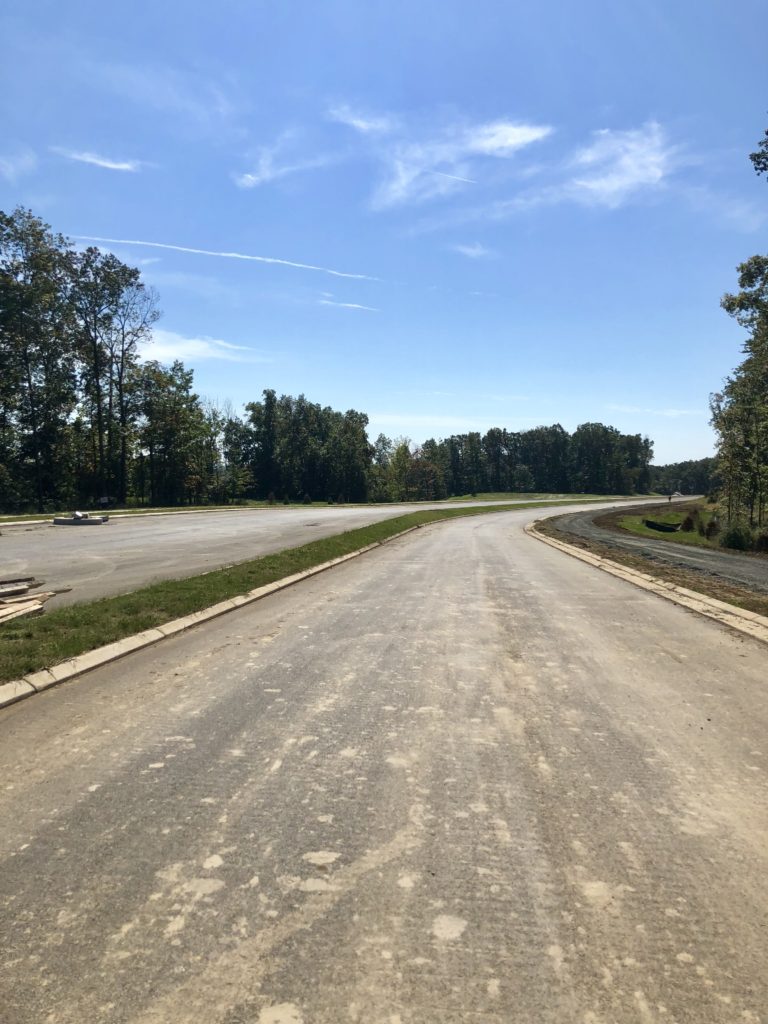 The Burn took a stroll down part of the new roadway today (don't tell anyone) and there's still work to be done. The final layers of paving aren't finished on much (or any) of the roadway, the walking path alongside the road isn't paved and there's lots of equipment still lining the construction area.
And of course, the newly installed traffic lights aren't turned on. These need to be calibrated and timed and then drivers are usually given several days of warning before the stop-and-go lights start.
There's lots of road construction going on around Ashburn and eastern Loudoun. This Claiborne Parkway project is one that's critically important to many in South Ashburn, especially parents of students at Briar Woods High School. A big stretch of Belmont Ridge Road is still a two-lane country road, often beset by voracious potholes in the spring. It can be dicey driving and for many, including teens on their way to and from Briar, it's the primary roadway between Broadlands and points north and Brambleton and points south. The four-lane with a median Claiborne will provide a safer path north and south.
County officials say they haven't set a firm date yet for the grand opening of Claiborne, but when they do, there will be a ribbon cutting and the usual new road fanfare.