Well, it looks like the rumors were true. Cici's Pizza, the popular pizza buffet restaurant, has apparently closed its location in Leesburg in the Fort Evans Plaza shopping center at the corner of Fort Evans Road and Battlefield Parkway.
The Burn first got wind that Cici's days were numbered about a month ago. We stopped in and spoke to an employee who told us that the owner's lease on the location was up on October 19, but at that point, it was unclear whether they might sign a new lease — or maybe Cici's corporate would step in and take over.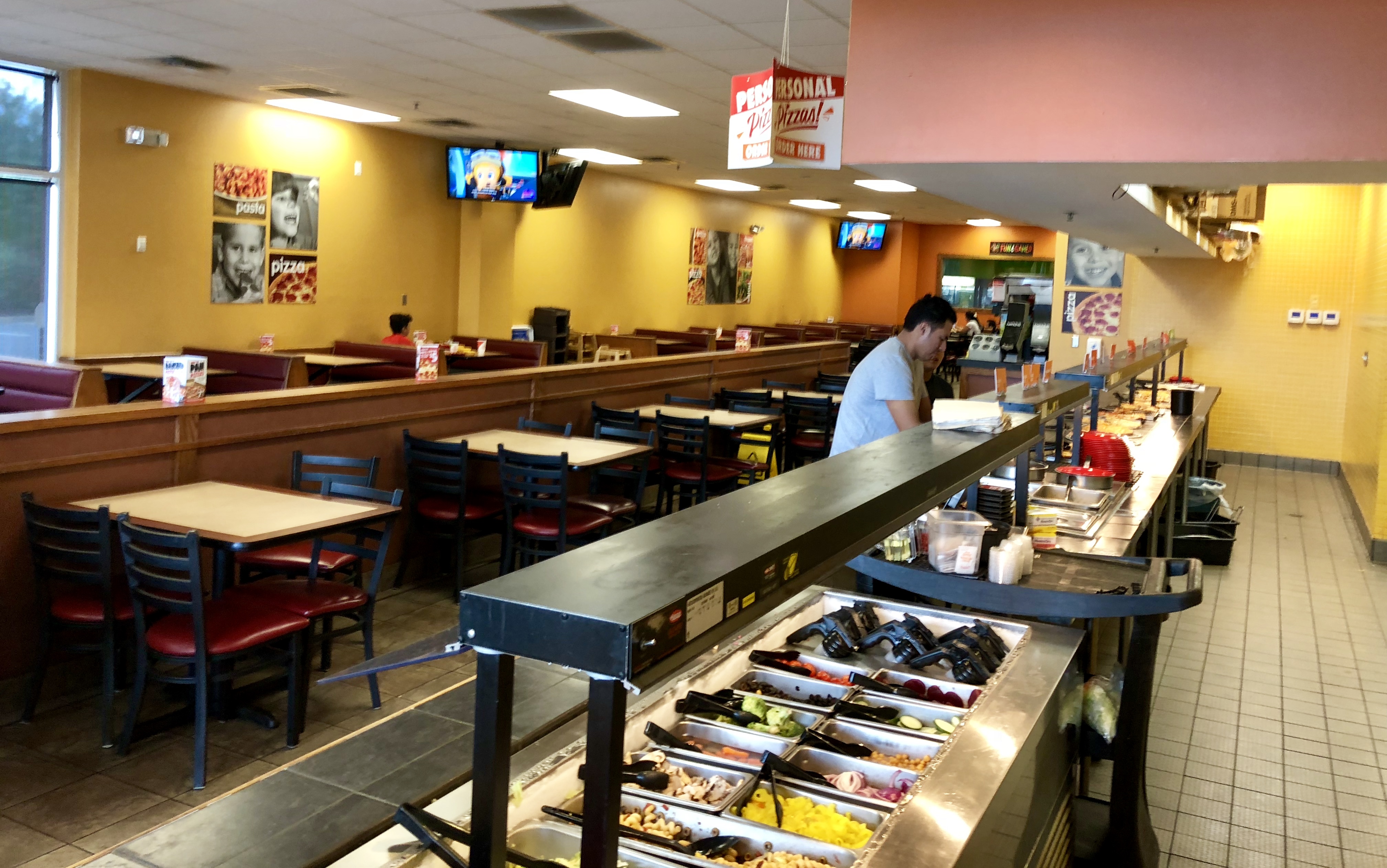 Alas, twas not to be. Today, the official Cici's website says the location is permanently closed. A call to the store goes to voicemail.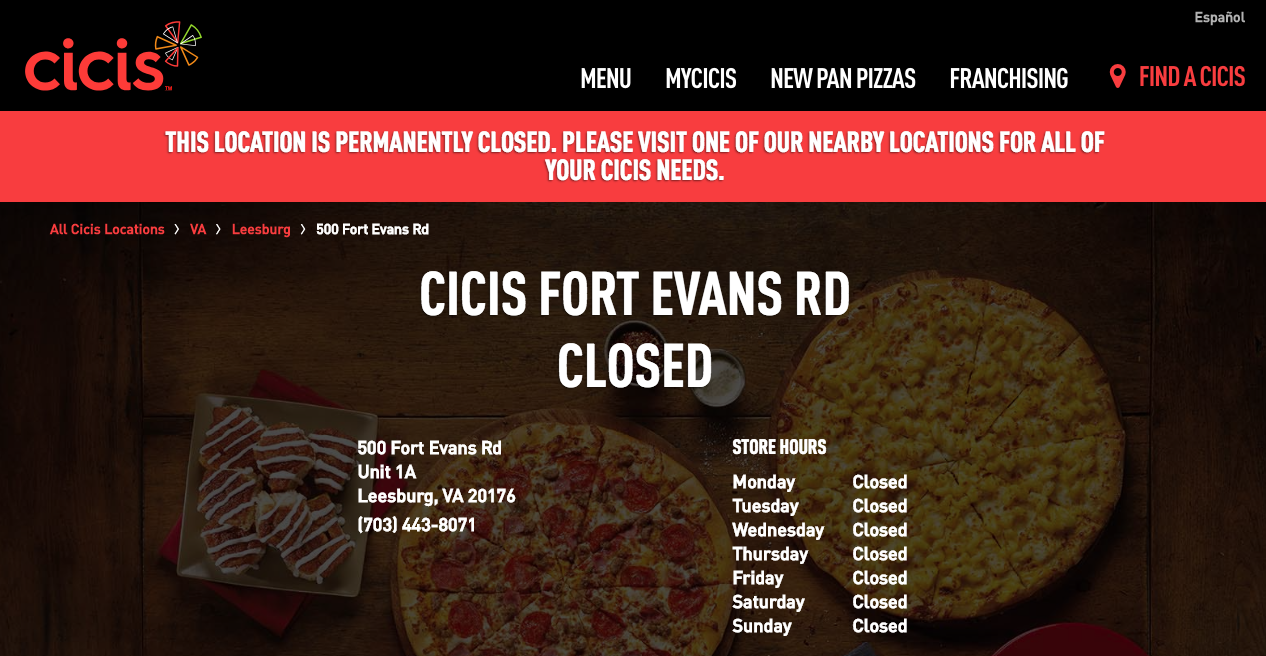 The nationwide pizza buffet chain opened in Leesburg back around 2009. No word yet on what new tenant will take over that space.