Excitement is building over the new ChefScape venue at the Village at Leesburg. As regular readers of The Burn know, it's taking over the immense space formerly occupied by Smokehouse Live. Now we know the four food vendors who will be featured in their soon-to-open "Food Hall" — one of the first of its kind in Loudoun County.
They are:  Muggerz BBQ, Johnny Ray's Sultry Soul Food, Rooted + Bloomed, and Sandwich Bistro.
===============
Muggerz BBQ is a barbecue caterer based in Lorton VA with a national reputation. They've been featured on the Food Network and the Cooking Channel. Muggerz has been looking to expand into Loudoun County and the new ChefScape in Leesburg fits the bill. They will be moving their whole operation up to Leesburg.
The menu at their food hall stand will feature all their favorites — pulled pork, pulled chicken, brisket and ribs. Having a brick-and-mortar location will also allow them to create new dishes and offer them as specials.
===============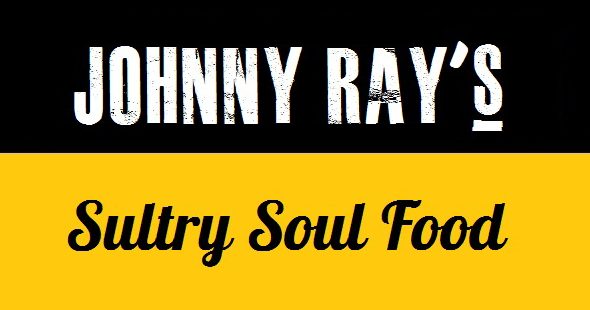 Johnny Ray's Sultry Soul Food has been in business for several years, first in Fairfax County and most recently operating out of the ChefScape commercial kitchens in Ashburn, where it has a catering business and also offers carry out meals.
The kiosk at the new ChefScape Food Hall will feature all of JR's popular soul food dishes including fried catfish, fried wings, chicken livers, collard greens, jumbo mac balls, chicken and waffles and more.
==========
Rooted and Bloomed is new concept featuring recipes and dishes inspired by local Hawaiian cuisine — from traditional to home-cooking to modern. The owner previously had a Hawaiian-themed food truck and is now creating a new brand and menu that plays off her childhood in Honolulu and celebrates the richness of the islands.
The menu will include Kalua Pork, a Hawaiian style roasted pork served with arroz con gandules (Puerto Rican rice) and topped with scallions, pickled veggies and Lomi tomatoes and a bread pudding with a housemade taro bread, roasted purple sweet potato, macadamia nuts, all drizzled with vanilla anglaise.
===============
Finally, Sandwich Bistro is a start-up concept featuring Mediterranean style food. Here's how they describe their menu: "From Sicily and the Italian countryside to the olive groves of the Holy Land; from the Greek islands to the ancient cities of Aleppo, Damascus and Beirut … our food will take your taste buds on a journey into the authentic flavors of the Mediterranean region." Think shawarma, spicy Turkish sausage, flatbread sandwiches, and falafel.
Don't forget — the Food Hall will be paired with Bar Ahso, a sister location to the oh-so-hot Ahso Restaurant in Brambleton. Tentative plans call for the ChefScape Food Hall to have a soft opening the last week in December and a grand opening in January.