The long wait continues for Brambletonians in southern Ashburn (SoAsh? SAsh?) who are looking forward to having a gas station to call their own. As The Burn has reported previously, the huge and fast-growing community has no local gas station — residents have to head up to the Exxon by the Tollway, the Sunoco in the Broadlands or down to the new Sheetz off Loudoun County Parkway as you near Highway 50.
But The Burn is tracking at least four gas stations that are reportedly on their way to Brambleton, and possibly a fifth.
We're still waiting for an update on the gas station that is supposed to go in at the Brambleton Town Center, in the parking lot next to the OneLife Fitness club. (See our previous story here.)
Meanwhile, a gas station is planned for a few blocks south at the newly named Brambleton Corner Plaza center at Shreveport Drive and Northstar Boulevard.
The Burn is waiting for the brands going into the BTC and Corner Plaza locations to be ID'ed. We've heard news could be coming soon, but then again, we've been hearing that for awhile now.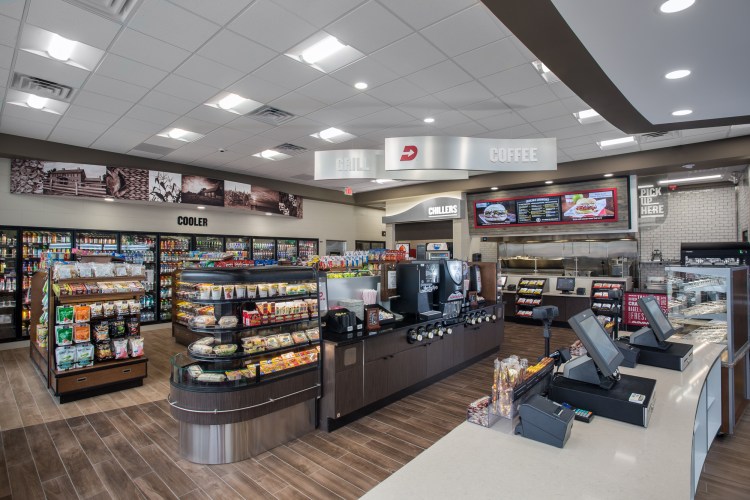 Meanwhile, we are hearing that a Dash In gas station and convenience store could be in the works for the corner of Evergreen Ridge and Loudoun County Parkway, kitty corner from Stone Hill Middle School. There is also a Dash In in the works for South Riding as well. (See our story here.)
A few blocks south, a small shopping plaza in the new Birchwood development is also scheduled to have a gas station. But per online documents, that wouldn't be until Summer 2021 or later.
Finally, there has been reports of a possible gas station at the Shops at Moorefield Village by the Harris Teeter off LoCo Parkway. We have no confirmation, but it's possible that the gas station there could even be a Harris Teeter Fuel station. Harris Teeter has been looking to add its own branded gas stations to some of its grocery store locations.
Stay tuned. Something is bound to happen eventually.