Yes, you read that right. Balls of Glory is the name of a new meatball-themed restaurant that opened today in downtown Leesburg. It's the brainchild of Curtis Allred, the restauranteur behind Delirium Café at the corner of Loudoun Street and South King Street.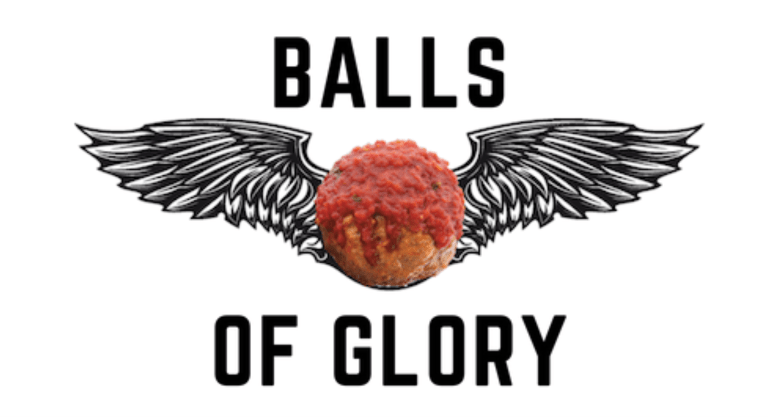 If you go to Delirium's front door, then walk around the side of the building into the parking lot, you'll see a rear doorway with a mailbox that says 1 Loudoun St. on it. That's Balls of Glory's temporary location. (On Day 1, The Burn didn't see any signage, so be alert.)
Here's what's happening. Señor Ramon Taqueria, currently at 15 Loudoun Street, is moving up the block into the recently renovated building kitty-corner from Delirium. It used to be a large antiques shop. Once Senor Ramon makes its move, Balls of Glory will move into the storefront they vacated.
Balls of Glory's menu is filled with meatball dishes of all shapes and sizes: Classic meatballs with veal, pork and beef; Osso Bucco meatballs made with roasted lamb; there are turkey meatballs, vegetarian meatballs and more. You can have them on their own, or on a sandwich, on a salad, on pasta. You can also pick from a variety of sauces including marinara, Swedish rosemary, 4 cheese and more.
During this prelim "pop up" period in the temporary location, they have a limited menu. The take-out menu shows lunch and dinner hours seven days a week.