Looks like Rubino's Pizzeria in Ashbrook Commons is making a big move — just a few hundred yards away.
According to an application for a new VABC liquor license, the restaurant is moving into the new Ashbrook Marketplace shopping center that is currently under construction at the intersection of Ashburn Village Boulevard and Russell Branch Parkway.
Either that, or they are opening a second location right next door. Which seems unlikely.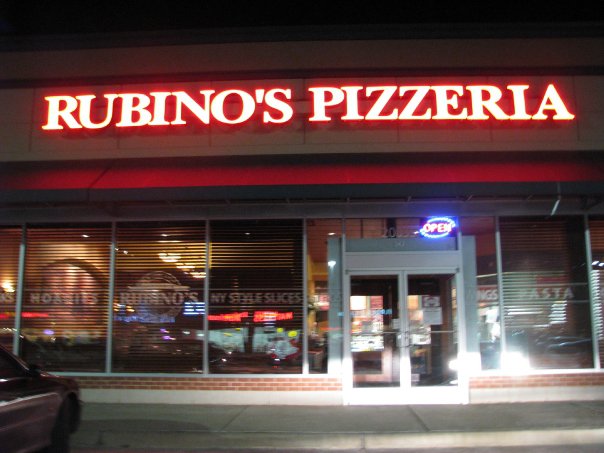 Rubino's has been a staple of Ashbrook Commons for more than a decade. They have two other locations — one in the Broadlands in Ashburn, and one in Herndon.
The new Ashbrook Marketplace center is a separate shopping center going up on a parcel of land immediately adjacent to Ashbrook Commons. It will be anchored by a Lidl supermarket as well as a Dunkin' Donuts shop and a Cafe Rio Mexican restaurant. According to online documents, it appears the Rubino's will take a 2,900 s.f. space in the new center.