It sounds like it's official.
Zaxby's in the South Riding area has announced their grand opening will be Monday, September 16. This is the first Zaxby's location in the DC market.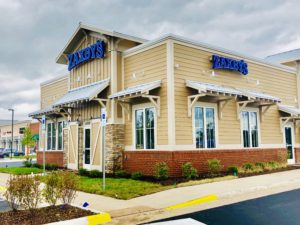 The new restaurant, which specializes in chicken sandwiches, chicken tenders, chicken wings, milkshakes and other treats, can be found in the Eastgate Marketplace center off Route 50 at Tall Cedars Parkway in southern Loudoun County.
Zaxby's was founded in 1990 in Georgia and has since spread to at least 17 states with roughly 800 locations. The next closest one to eastern Loudoun is located in Winchester.
While this is the first Zaxby's location in the immediate DC area, the owners have plans to open several more, including possible additional locations in Loudoun.