Big news for long suffering local fans of Sonic Drive-In restaurants. The first one in Northern Virginia proper opened this morning in Manassas.
Crowds turned out for Sonic's Breakfast Burritos, Toaster sandwiches and more. The brand has a loyal following who love its burgers, shakes, tater tots and even the pellet ice served in its drinks — often called "Sonic ice."
If you're headed down from Loudoun County, the address is 10850 Promenade Lane. It's in a former Burger King building, so it has indoor seating, unlike most Sonic locations which are drive-in style.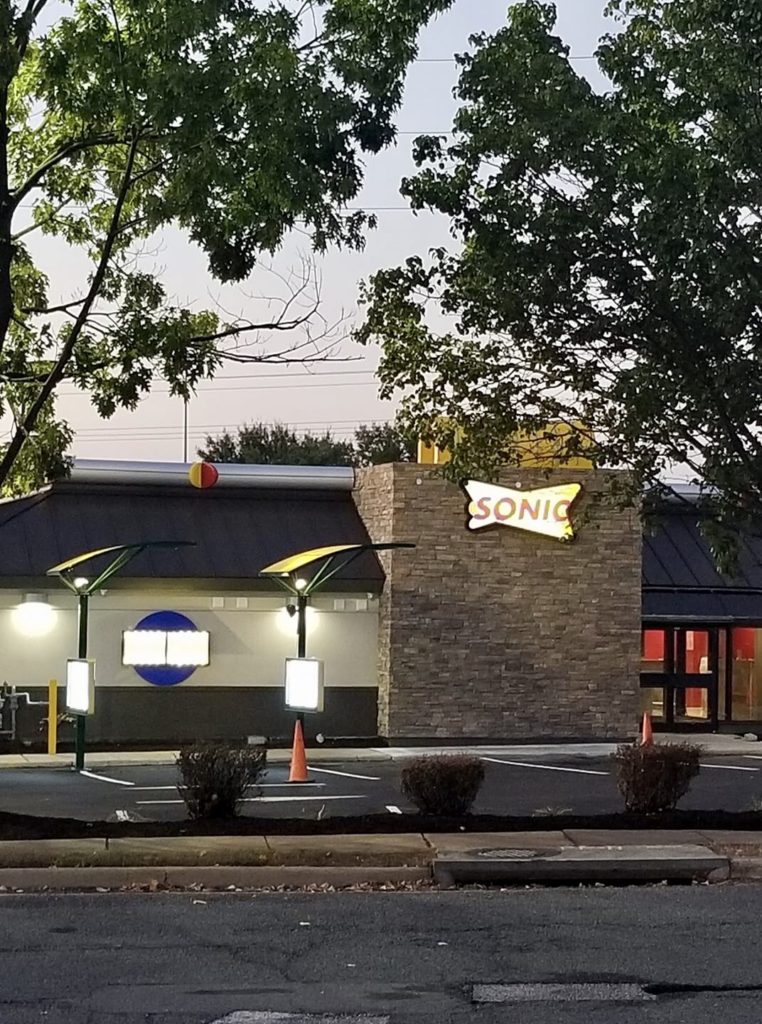 The Burn first reported about the Manassas Sonic location in August 2018. Around the same time, the Sonic corporation officially announced that they were planning another location in southern Loudoun County. However, local commercial real estate sources have said that announcement was premature and Sonic's plans for Loudoun County are still unclear.
Prior to today's opening in Manassas, the closest Sonic Drive-In locations in NoVa were in Fredericksburg and Winchester.
(Image at top: Sonic Drive-In)