Loudoun County Parks & Rec has unveiled all the details for the new Ashburn Recreation & Community Center and it looks like a doozy. The quiet spot between Clyde's and Lidl on Broadlands Boulevard is soon going to be a very busy place.
A month ago, The Burn broke the news of the first plans and possible amenities in the new center and it looks like we were right on the money. (See our original report here.)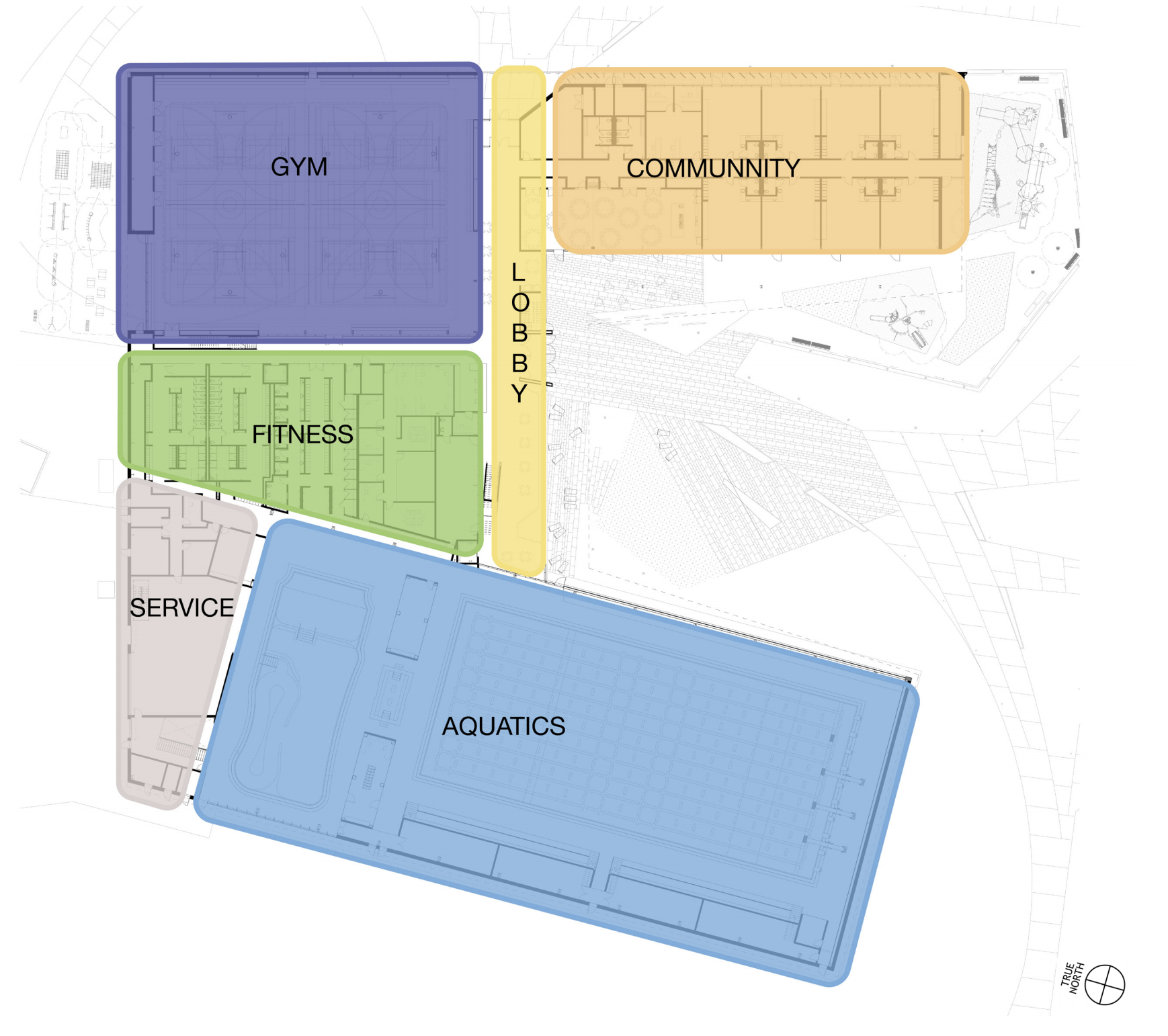 The Ashburn Rec Center will be divided into four main areas — Aquatics, Gym, Fitness and Community. The other sections are a main entry lobby and a service area.
The Aquatics area will include a leisure pool with a lazy river, play equipment and a zero entry for small children. Nearby, there will be a 50-meter competition pool for lap swims and swim meets. There will also be seating for spectators.
The Gym will include two full-sized basketball courts that can be subdivided up into eight half basketball courts, or three volleyball courts, or six pickleball courts.
The Fitness area will have both free weights and exercise machines. There will be a group fitness room, a spin class room and an indoor running track on a second level over the Gym.
Finally, the Community wing of the building will have classroom space open to the community for meetings and events. There will also be a soft sensory playroom at the center.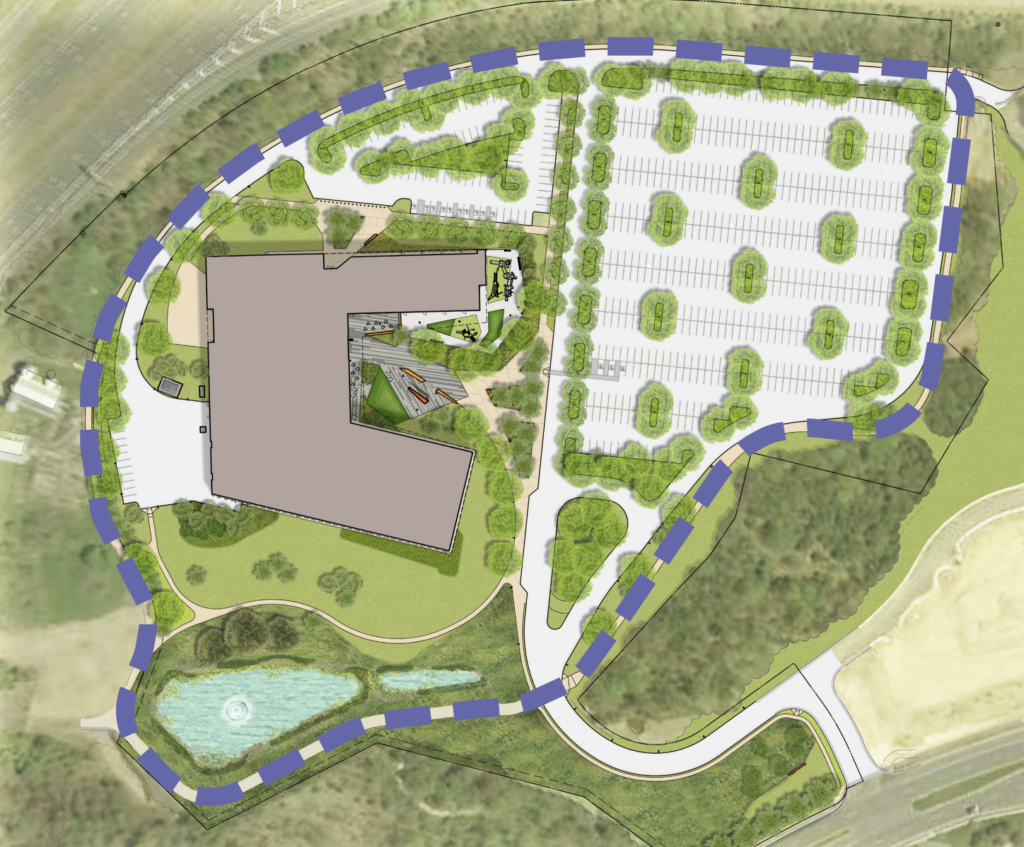 Outside the Rec Center, area residents will find even more. There is going to be a playground, a splash play area, an outdoor fitness area, a large courtyard with seating, and 2/3-mile paved path around the property.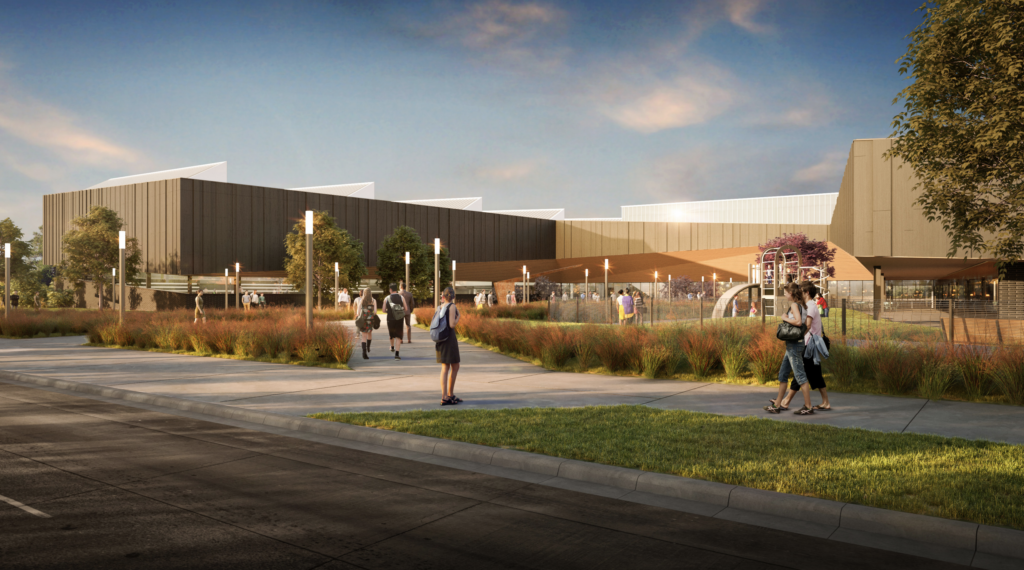 Longtime readers of The Burn will recall that the center was originally planned for a parcel of land off Truro Parish Drive near Belmont Ridge Road, but the topography of the land proved less than ideal. Planning Commissioner Cliff Keirce and County Supervisors Ron Meyer and Ralph Buona worked a land swap deal that led to this new, much improved location.
If everything stays on schedule, the plans call for the groundbreaking on the new Ashburn Recreation & Community Center to take place sometime in the first half of 2020, followed by roughly 30 months of construction. That would put a potential grand opening for the center sometime in 2023.