It looks like Zinga, the once popular frozen yogurt shop in Ashburn Farm, has closed its doors for good. This evening, the store is dark and workers out back were moving equipment out. They said the store was closed permanently.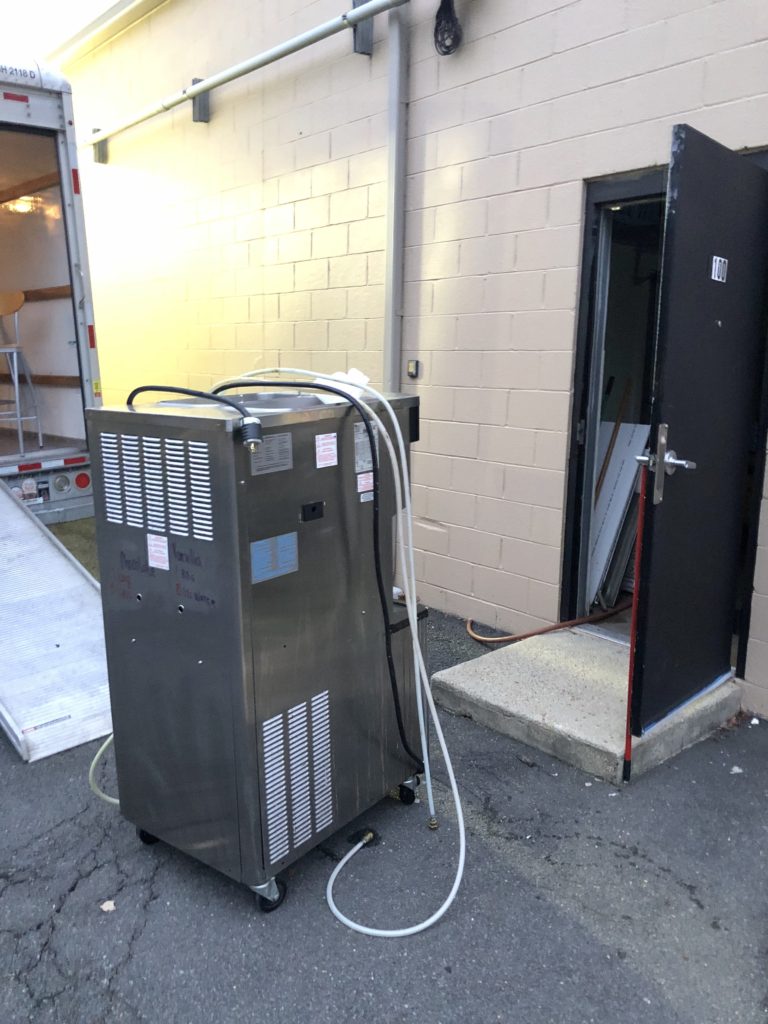 It's a sad end for the once busy neighborhood gathering spot at the shopping center informally known as Junction Plaza. For much of Ashburn Farm, Ashburn Village, the Broadlands and other nearby neighborhood, it was tradition to go there after sports practices, school events and on hot summer days.
But back around May 2018, the Zinga shop was sold. The new owners technically changed the name to Yobe Frozen Yogurt and along with it, they changed the fro-yo that they served. They added some less common flavors and many in the community said the yogurt was nowhere near as good as Zinga. (See our report here.)
Despite the new name, the Zinga sign over the door was one thing that they oddly didn't change.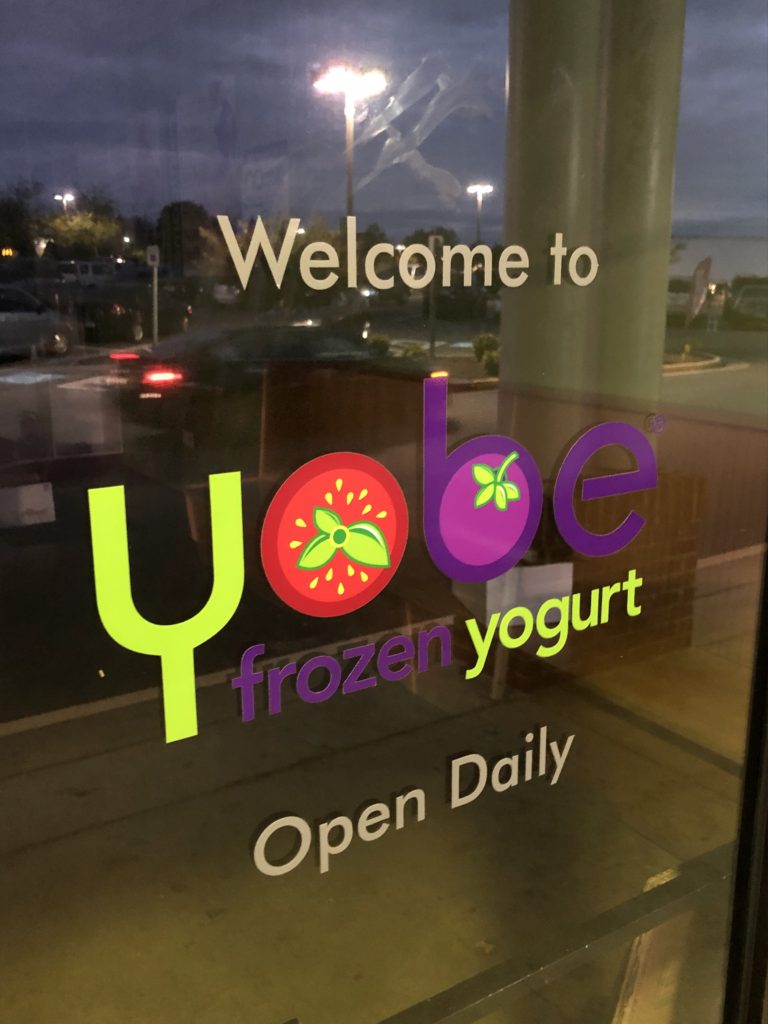 Now, comes word of the closure of Zinga/Yobe. No word on what might move into that spot — although The Burn did report there was a discussion underway about whether the Starbucks in the center could move into the corner space. (See that story here.)
Meanwhile, frozen dessert lovers — fear not. As we've reported, Bruster's Real Ice Cream is coming soon to the Broadlands Village Center just a few blocks away. (You can see that story here.)
(H/t to reader Kurt W. for the news tip.)