A new barbecue restaurant is the latest exciting tenant announced for the upcoming Riverside Square center on Ashburn's north side. Black Hog BBQ is targeting a 2020 opening at the center that's under construction on the north side of Route 7, east of Ashburn Village Boulevard.
Black Hog BBQ is a Maryland-based restaurant founded in 2007. They have four locations in and around Frederick, so coming south to Loudoun is a natural next step for the brand.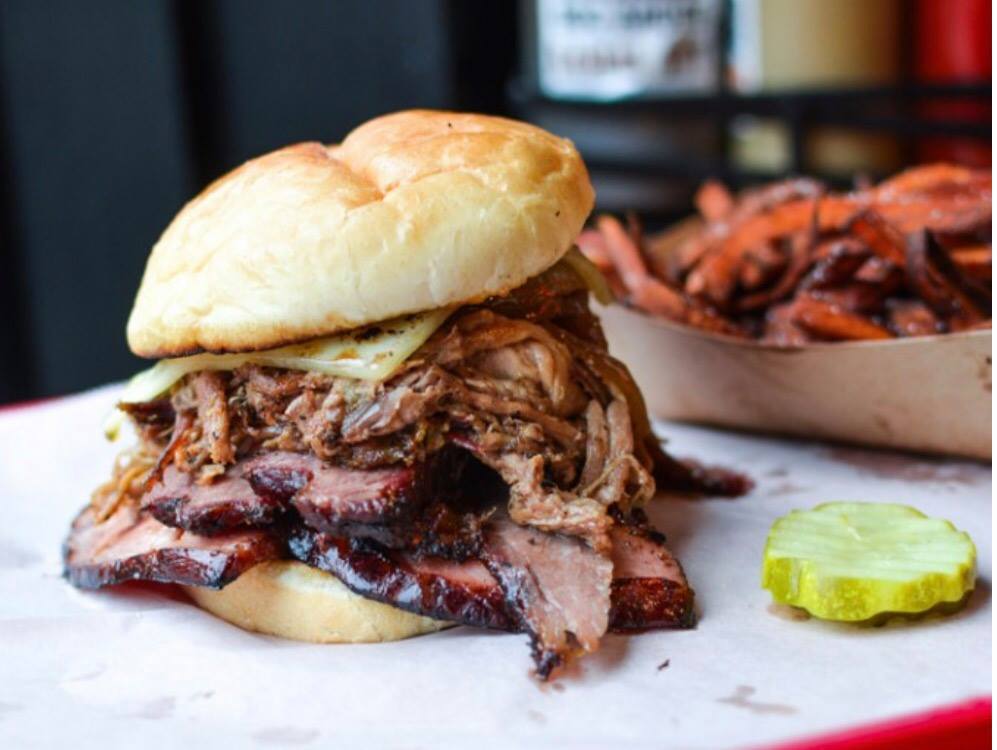 The menu is made up of barbecue classics like beef brisket, smoked pork and a smoked sausage, but it also offers a pit ham which you don't always see. Check out the full Black Hog menu here.
The new restaurant will be joining the previously announced Texas Roadhouse restaurant and a Sheetz gas station at Riverside Square, which is being developed by Monument Realty.
The new center will also have a Mattress Warehouse and a Sola Salon Studios, a beauty salon chain with hundreds of locations around the United States and Canada. A health club is also in the works for Riverside Square.