Sonic, the uber-popular drive-in restaurant chain, is now exploring a location in Leesburg, The Burn has learned. The site under consideration is at the Oaklawn development near Battlefield Parkway and Miller Drive.
The proposed Sonic appears in marketing materials released by JBG Smith, the third-party firm handling leasing at the development. Note the building marked as "Sonic" in the image below.
The Burn has reached out to multiple parties involved, but there is no official confirmation yet that there's a firm deal.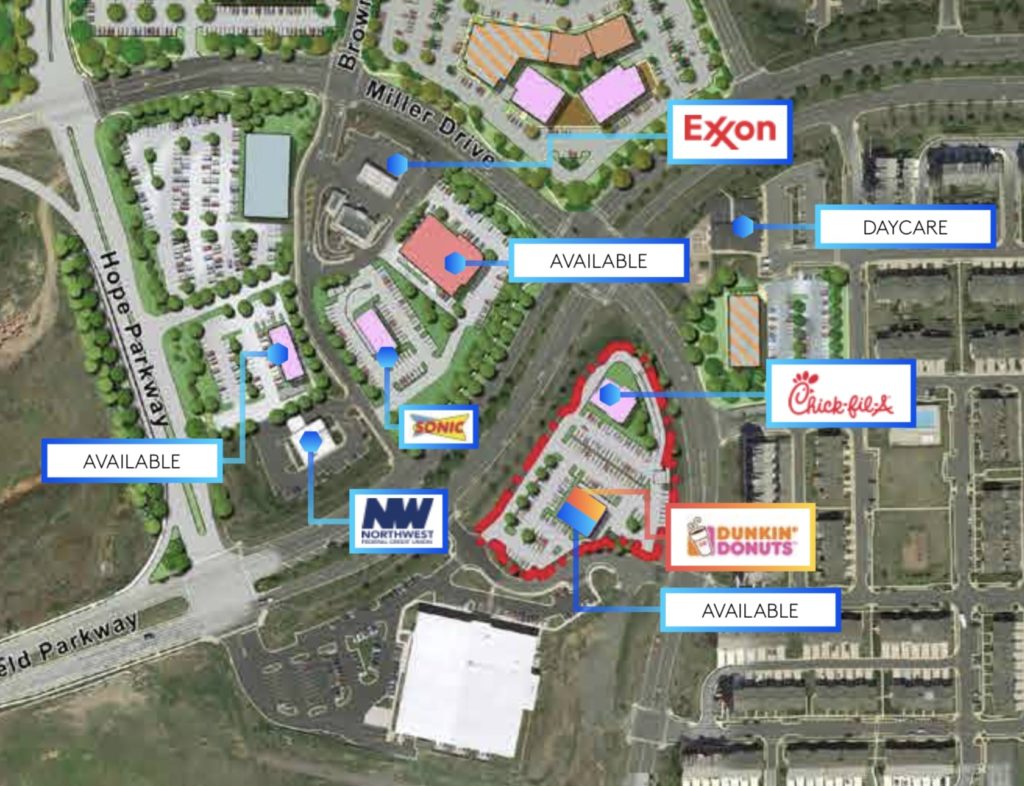 In the same image, you can see the previously announced Chick-fil-A and Dunkin' Donuts locations. (See our stories on those new restaurants here and here.)
Regular readers of The Burn will recall that back in October 2018, we reported that a Sonic was in the works for the Aldie area in southern Loudoun County. At the time, the plans were confirmed by Sonic's official representatives. But as often happens in these complicated land and development projects, that Sonic deal appears to have ultimately fallen apart (although we've never been told that officially).
Meanwhile, the first Sonic Drive-In location in the immediate DC area just opened in Manassas in September. (See our story here.) So the fact that Sonic franchisees are actively looking in and around Northern Virginia and Loudoun County is not a surprise. They're here and searching for locations.
The Oklahoma-based company has more than 3,500 locations around the country. Sonic is famous for its tater tots, its shakes, even the ice in the beverages. The particular type of pellet ice is often called "Sonic ice" in the restaurant industry.
We'll bring you updates on the possibility of a Sonic at Oaklawn in Leesburg as soon as we get them, so stay tuned.