Ashburn's second Lidl discount grocery store opened Wednesday morning to huge crowds and much fanfare. The store is the first tenant to open in the new Ashbrook Marketplace shopping center at the intersection of Russell Branch Parkway and Ashburn Village Boulevard.
Customers started lining up at 5:30 a.m. and the first 100 people in line received free gift cards and tote bags.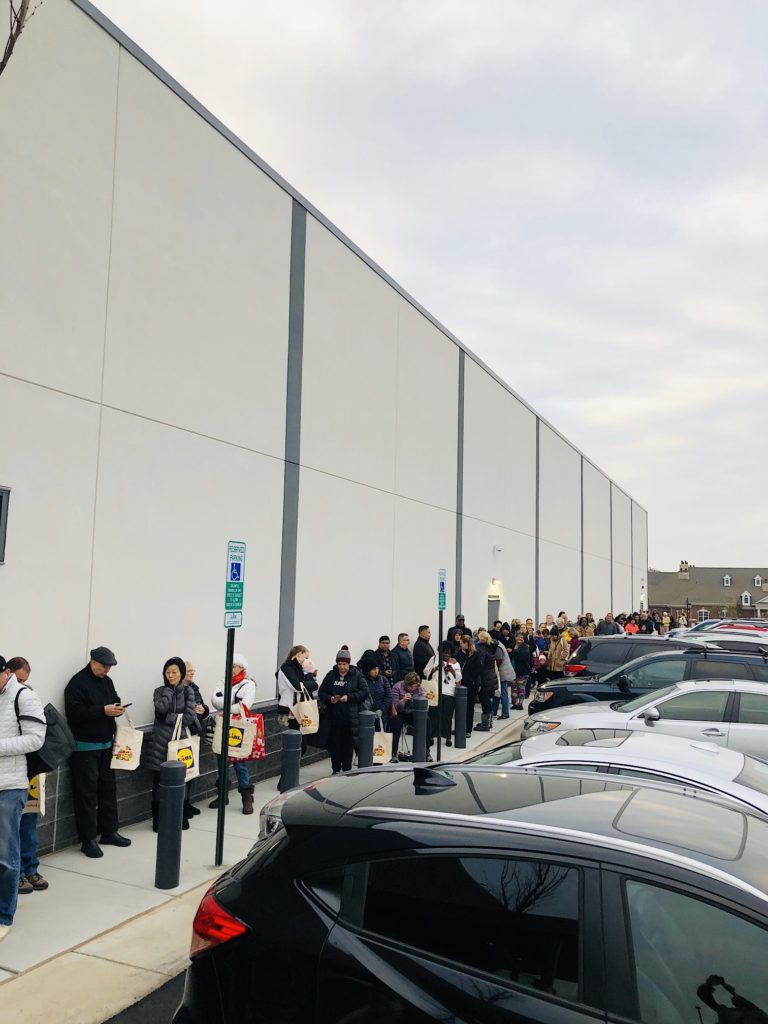 Staff members performed a Latin-inspired dance, Lidl executives spoke and Broad Run Supervisor Ron Meyer was on hand to help cut the ceremonial ribbon.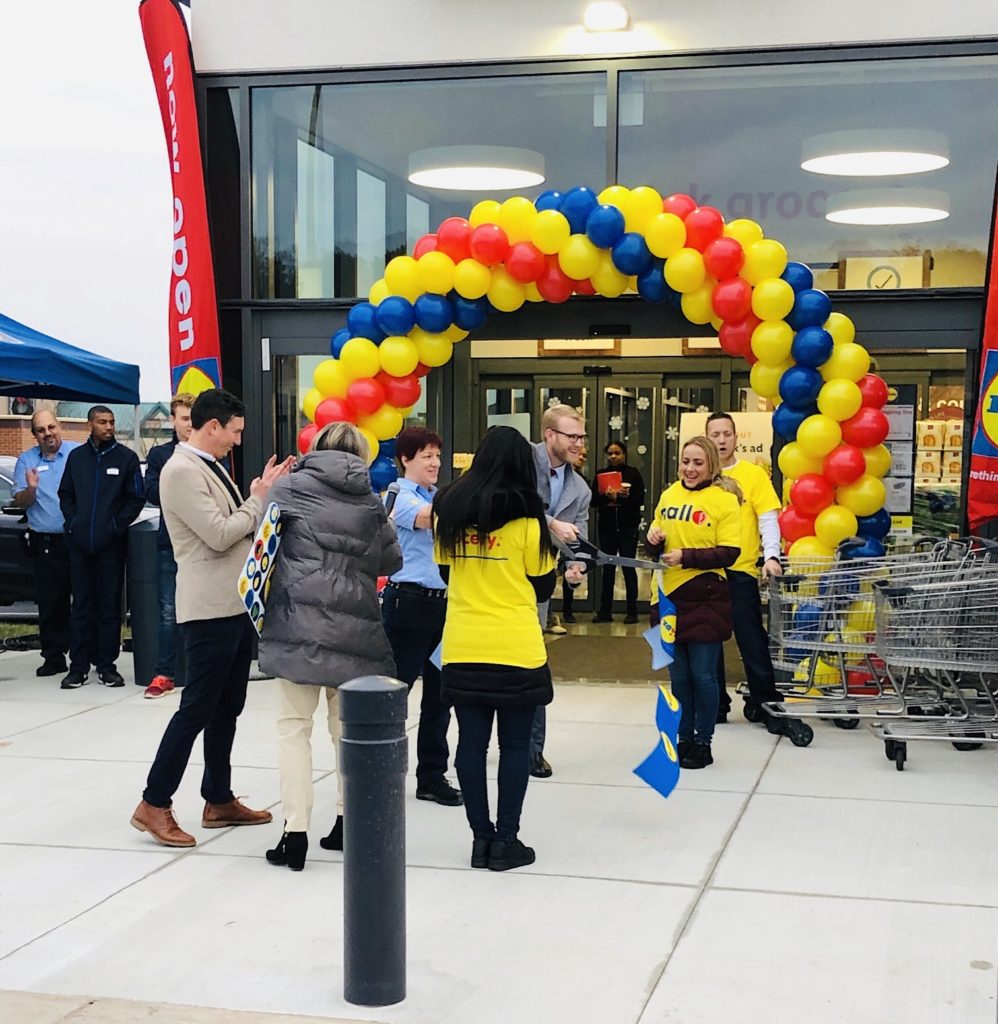 The turn-out was reportedly bigger than the Lidl folks were expecting. The large parking lot was crammed with cars and new customers continued to show up and stream in well after the doors opened.
The store is reportedly a bit smaller than the first Lidl in Ashburn, located in the Broadlands, but a spokeswoman said the sales floor space is roughly the same. Among the highlights in the new store:
the bakery, flowers and produce are grouped near the entrance to emphasize "freshness" to customers as they arrive
there is a smattering of unique European products, such as an Italian prosciutto ham with carving station, and cookies from Germany
Lidl employs a Master of Wine, one of only 50 in the United States, who personally taste-tested 10,000 wines before settling on the selection for the store. (The Burn would like know how to get that job.)
Lidl is based in Germany and there are more than 10,800 stores in 32 countries. Locally, there are reportedly other Lidl stores in the pipeline for the area, including possibly one in Leesburg, but there is nothing official at the moment.