A new pizza place in southern Loudoun County is just about ready to roll — and they're looking forward to serving up plenty of "badd" pizza. That's because the restaurant is cheekily called baddpizza (one word, two d's, all lower case). It's opening up along Loudoun County Parkway, a few blocks south of Route 50 in the South Riding area.
The Burn first broke the news about baddpizza back in September. See our stories here.
The restaurant has been hiring staff, and practicing their pizza making. They intend to hold a private practice event this coming Thursday evening, December 5. Based on how that goes, they will set their opening date — which should follow very soon after.
As a new brand, baddpizza owners say they want to make sure they get things right. They will start out with hours that run from 3 to 9 p.m. and focus on the dinner hour. They will expand to lunch hours soon and then, in perhaps two to four weeks, they will begin delivery.
The restaurant will specialize in Buffalo NY-style pizza. This means a crust that isn't too thick, but isn't thin either, with a slightly sweet sauce, lots of cheese and ingredients that extend all the way to the edge of the pizza. Besides pizza, the restaurant will also serve wings, salads and subs. You can check out the baddpizza menu here.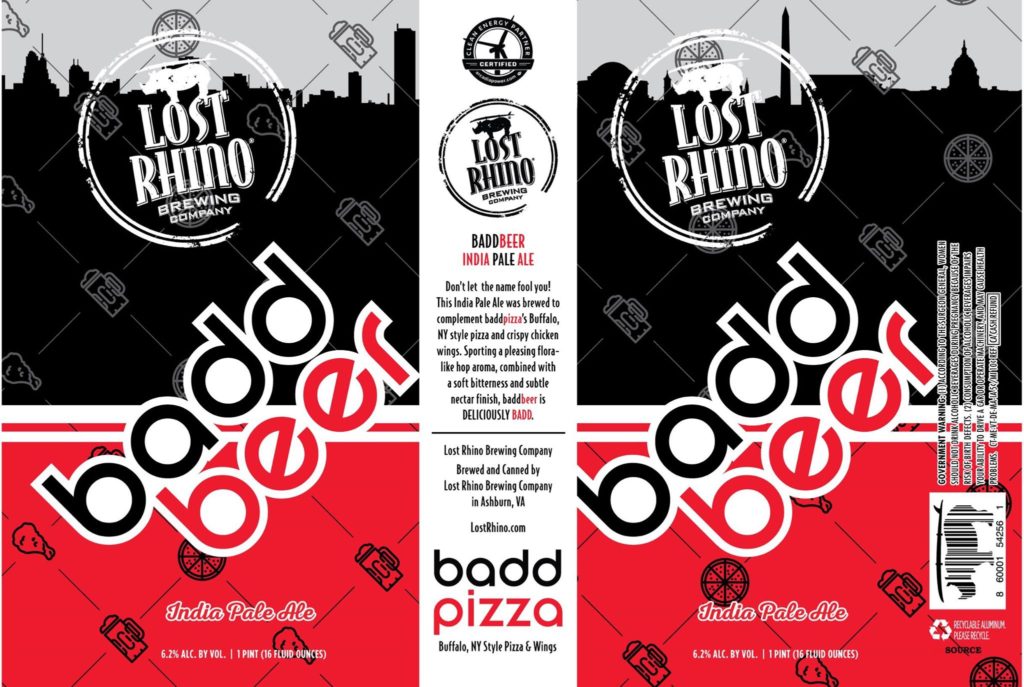 The brand, which is also opening locations in McLean and Falls Church, is having fun with their name. The loyalty program will be called "badd habits." And they have teamed up with Loudoun County's Lost Rhino Brewing Company to produce badd beer, their own private label IPA. A private label wine is in the works as well.