Loudoun County's first Honey Baked Ham store in years opens Monday, January 6, on Catoctin Circle in Leesburg. The store sells made-to-order sandwiches and lunches, as well a full-line of its prepared hams, turkeys, pies and other treats.
The Burn got a sneak peek inside the space at 214 Catoctin Circle.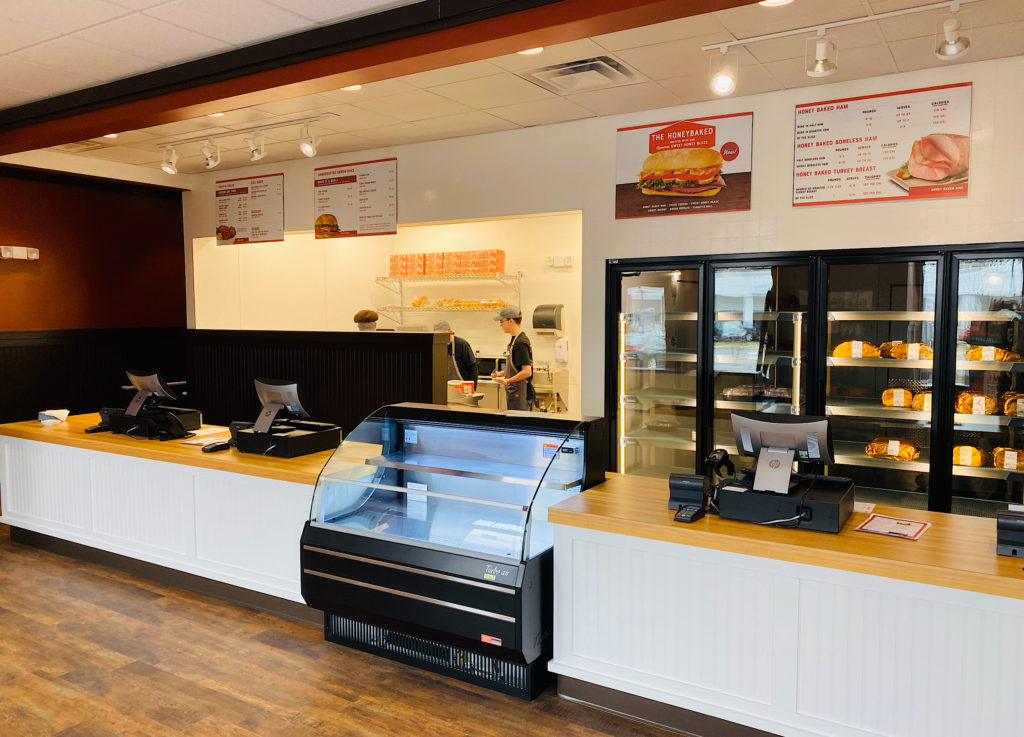 Officially known as The Honey Baked Ham Company, the new store can be found in the former Loudoun Motorsports building. The former high performance motorcycle shop has been given a major make-over. Kettermans Jewelers is taking a large portion of it, next door to Honey Baked. A martial arts studio is negotiating for another space in the building.
Honey Baked Ham is a national chain famous for its glazed hams and other food items that are often served at holidays and special occasions. There are locations in Reston, Alexandria, Winchester and elsewhere in the area, and many years ago, there was a HBH in Sterling. But this is the first one in Loudoun in years.
While the Honey Baked Ham officially opens on Monday, their doors were unlocked on Friday and customers were invited to come in and check the new store out. However, not all products and items are available pre-opening.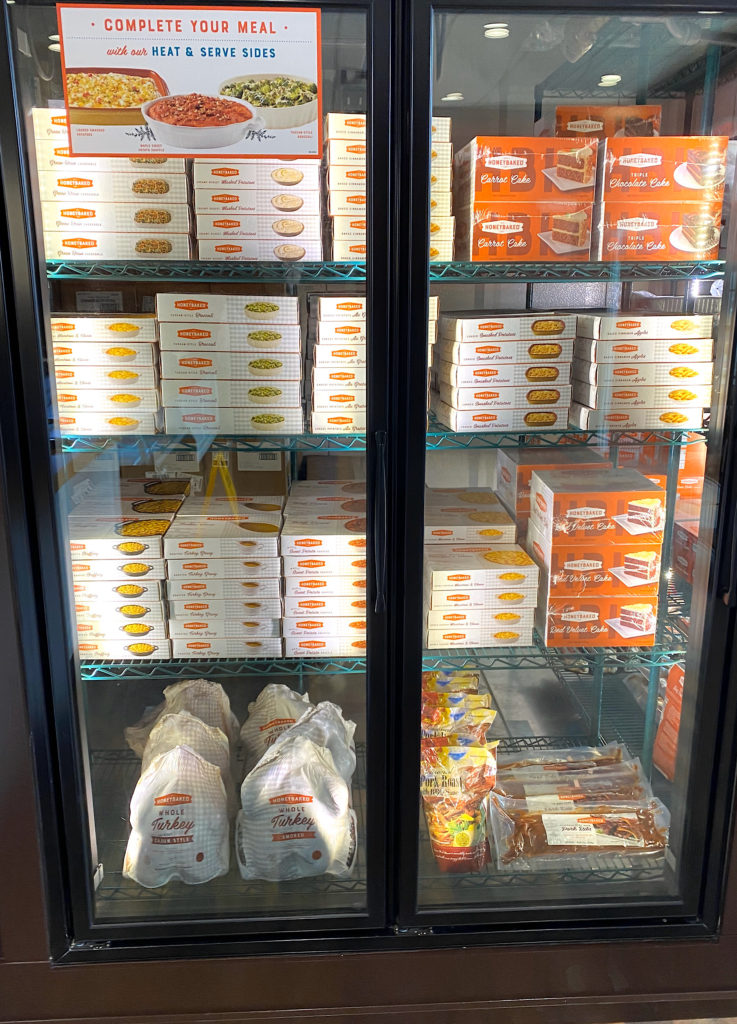 (Image at top: The Honey Baked Ham Co.)
(Thanks to Evan Loehr for the news tip.)