Big news! Ashburn is getting a new McAlister's Deli. The national deli chain famous for its stuff baked potatoes — what they call "spuds" — will be opening in the new Ashbrook Marketplace shopping center.
The Burn has confirmed that McAlister's has signed a lease for an end unit next to the coming-soon Planet Fitness gym.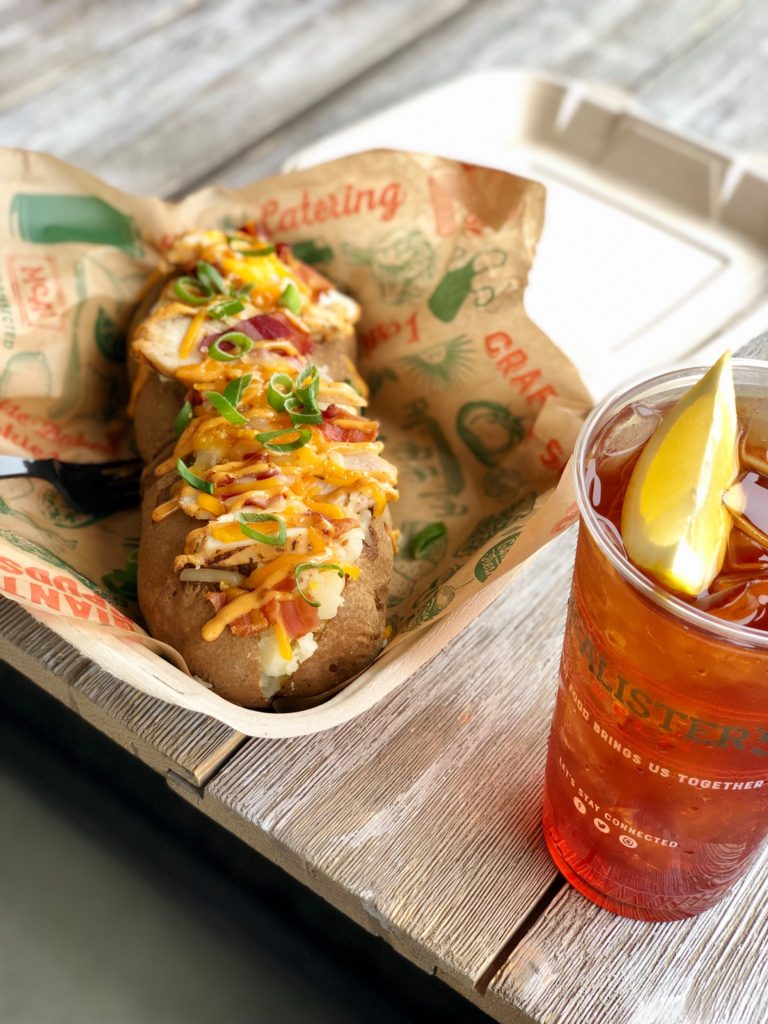 McAlister's was founded in Mississippi back in 1989. Today, its headquarters are near Atlanta, Georgia and the brand has expanded to more than 400 locations across the country. The nearest one to Loudoun County currently is over in Herndon.
The menu features all your deli favorites. Besides the stuffed spuds, they have soups, salads, sandwiches and more. Check out the full menu here.
Ashbrook Marketplace is a new shopping center that has gone up at the intersection of Ashburn Village Boulevard and Russell Branch Parkway. A new Lidl grocery store was the first business to open in the center. A Café Rio Mexican restaurant, a Rubino's Pizzeria, a drive-thru Starbucks and many other businesses are under construction and will be opening in the coming months.