A new ramen restaurant is headed to the Reston Town Center. Jinya Ramen Bar will move into a space at the corner of Market Street and Explorer Street next door to the Lou Lou Boutique.
Jinya is a national chain of ramen bars with more than 40 locations open or in the works around the US, with more in Canada as well. The next nearest location to Loudoun County is at Mosaic in Fairfax.
Ramen is a dish made up of noodles served in a broth, often accompanied by meat and vegetables. It's very popular and trendy right now, with ramen restaurants popping up all over the place. Marumen, a ramen restaurant, opened in the Cascades Overlook center in Sterling in early 2019. (See our story here.) And other restaurants, such as AhSo in Brambleton, frequently have ramen dishes on their menus.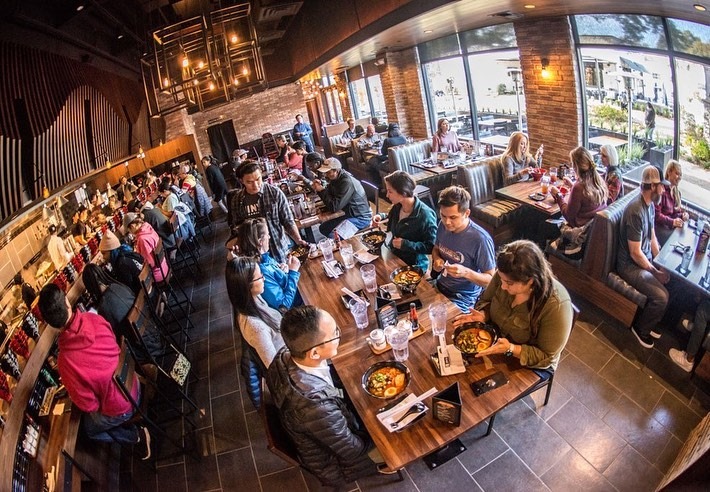 The menu at Jinya includes ramen dishes such as Shrimp Wonton Ramen, Flying Vegan Harvest Ramen, Spicy Chicken Ramen and more. There are also salads, small plates, rice bowls, mini tacos and more. See the full Jinya Ramen Bar menu here.
No official word on an opening date yet. The sign on the front says Spring 2020, so stay tuned.
*With the Metro Silver Line scheduled to open in late 2020 and due to requests from readers, The Burn is offering coverage of restaurants and retail news at Reston Town Center, Reston Station and other developments that are Loudoun County adjacent.