The new Chick-fil-A restaurant in the Lansdowne Town Center has officially announced their opening date. The big day will Thursday, February 20.
As always, CFA will be doing their First 100 promotional campaign in which the first 100 people in line that morning win free Chick-fil-A food for a year. However, there won't be any camping out overnight allowed, unlike at some CFA openings. Instead, sounds like you must arrive no earlier than 4:30 a.m. For more details, you can go to the official rules here.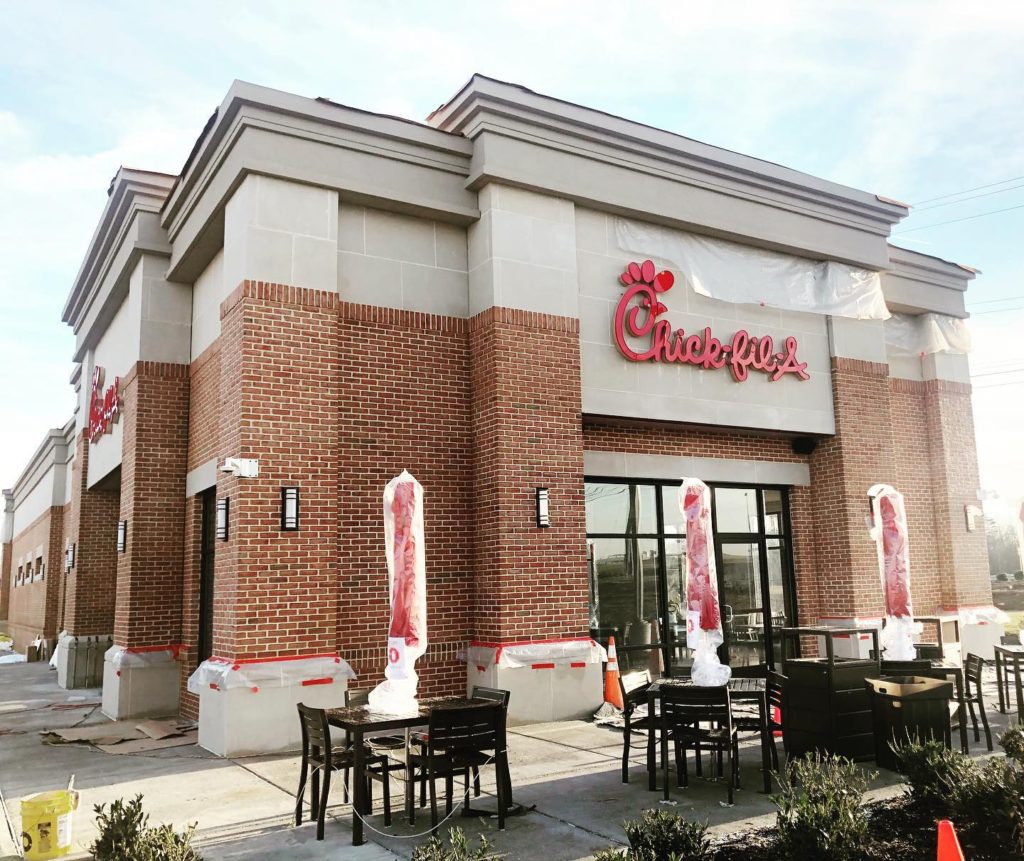 The new Chick-fil-A is the latest location in and around Ashburn. In recent years, CFAs have opened at the Shoppes at Ryan Park in Ashburn and at the Dulles 28 Centre off of State Road 28.
The Lansdowne Chick-fil-A is right next door to the new drive-thru Starbucks in the shopping center. The Starbucks just officially opened for business yesterday, February 6.