The new Ashbrook Marketplace shopping center is starting to come alive as signs go up for a myriad of new businesses and opening dates start coming into focus.
The Burn has learned that several of the center's restaurants are close to opening as well. Both the new Rubino's Pizzeria location and Loudoun County's first Cafe Rio Mexican Grill location have announced that they intend to open in March.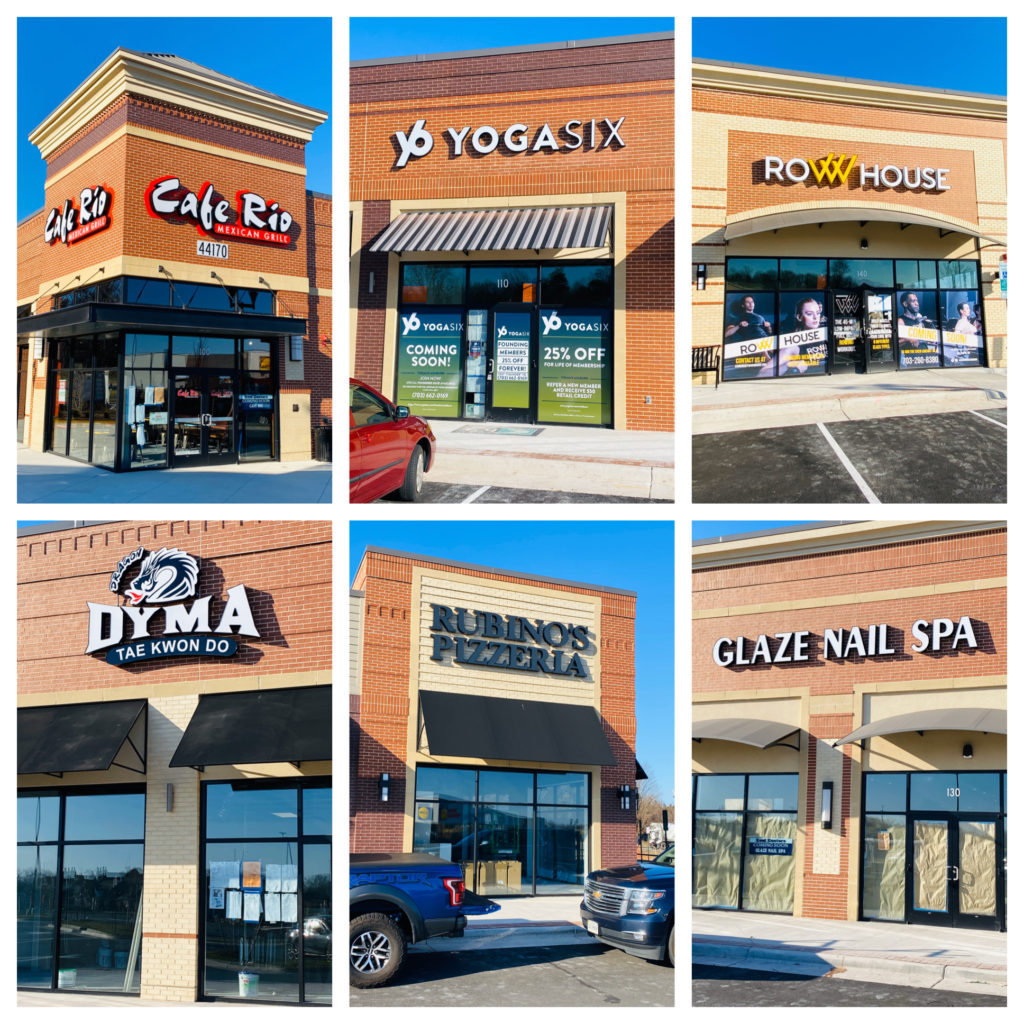 The new fitness studio called Row House is also planning for a March opening. We expect the others on the list to start opening soon after, although some — such as Valvoline, Dunkin' Donuts and the recently announced Bourbon Bayou Kitchen will be in separate buildings that have yet to be built — so those will be further out.
The center is anchored by a Lidl discount grocery store. The food store opened last November. (See our report here.)
Here's the complete list of stores open or coming to the Ashbrook Marketplace, which is at the intersection of Ashburn Village Boulevard and Russell Branch Parkway.
Lidl grocery store 
Valvoline
Dunkin' Donuts
Café Rio Mexican Grill
DYMA (Dragon Yong-In Martial Arts)
Dental 32
Glaze Nail Spa
Great Clips
Rubino's Pizzeria
Bourbon Bayou Kitchen
Shell gas station (yes, there will be two Shells right next to each other)
Starbucks
Yoga Six
Four Seasons Salon
Row House
McAlister's Deli
Planet Fitness