***UPDATE 3-20-20: At 8:30 p.m. on Sunday, March 15, the Cafe Rio Mexican Grill team made the last minute decision to postpone the opening of their new Ashburn restaurant due to the coronavirus pandemic. 
==========
Loudoun County's first Cafe Rio Mexican Grill is set to open its doors this Monday, March 16. The new fast-casual Mexican restaurant is opening in the Ashbrook Marketplace shopping center in Ashburn.
Staff is onsite this weekend, putting the finishing touches on the space. There will be some private practice sessions tonight and tomorrow before Cafe Rio welcomes the public starting on Monday.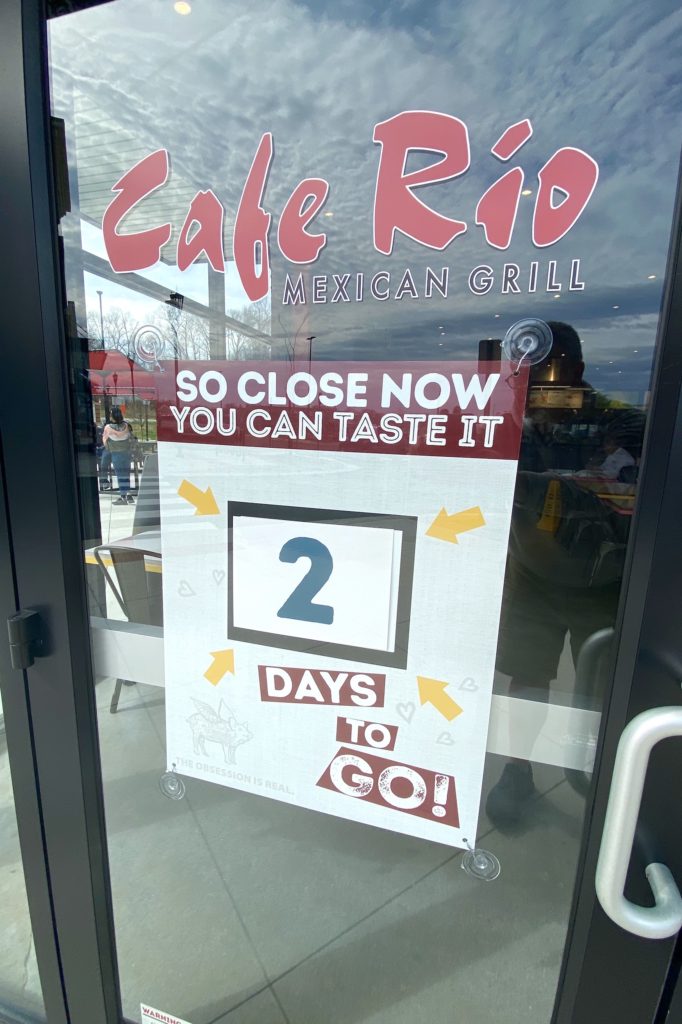 The Burn first broke the news of Cafe Rio coming back in 2018. Flash forward a year and a half — and they're ready to go.
Cafe Rio is a Utah-based chain with more than 125 locations in roughly a dozen states. The closest locations to Loudoun currently are in Chantilly and Manassas. The Cafe Rio menu is inspired by the Rio Grande region and pulls from the cuisines of northern Mexico, southern Texas and New Mexico.
Ashbrook Marketplace is a new center at the intersection Ashburn Village Boulevard and Russell Branch Parkway. Other tenants include a Lidl grocery store, and soon-to-open Planet Fitness and Rubino's Pizzeria.