The restaurant industry is banding together in an attempt to promote carry-out dining and help save tens of thousands of struggling restaurants across the country, including right here in Loudoun County. The event — scheduled for Tuesday, March 24 — asks everyone to order at least one meal either carry-out or delivery from a local restaurant.
The event is called The Great American Takeout and it's being sponsored by a coalition of big names in the restaurant biz — Panera Bread, The Habit Burger Grill, Noodles & Company, Jason's Deli and more.
"This is no longer about the survival of individual restaurants," Russ Bendel, CEO of The Habit Burger Grill, told the publication MediaPost. "It's about the future of our industry. And time has run out. Together, we must act to support each other and our communities in unprecedented ways."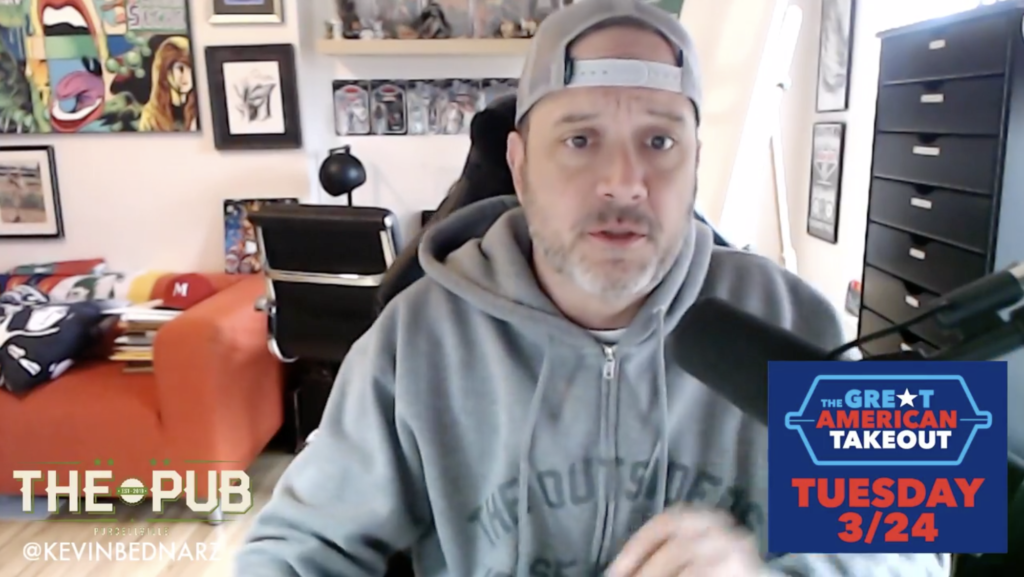 Locally, area restaurants have already hopped on board and started promoting the endeavor. Kevin Bednarz, who owns The Ashburn Pub and The Purcellville Pub, did a Facebook Live video, which included The Great American Takeout logo in the corner.
If you want to participate in The Great American Takeout, just think of your favorite local restaurant and order breakfast, lunch or dinner from them on Tuesday.