New buildings are going up at One Loudoun, including the first apartment buildings coming to Ashburn's de facto downtown. The apartments are known as Vyne. And as you can see in the image above, these buildings also feature new retail spaces on the ground floor.
The buildings will be centered on Exchange Street, the main north-south road in the commercial part of the development. One interesting aspect — partially visible in the rendering below — is a glimpse of how this block of Exchange Street will reportedly split into two separate lanes divided by a large median in the middle. On the median, there will be single-story, retail buildings for shops or restaurants.
Large parking garages have been built on either side of the new building locations to accommodate more businesses and future residents. As for new tenants for the retail spaces in the new buildings — there have been many rumors, but we checked and there are no official announcements yet. Stay tuned.
Meanwhile, The Burn broke the news a year ago about the new Tru by Hilton hotel coming to One Loudoun and construction on that project is well underway.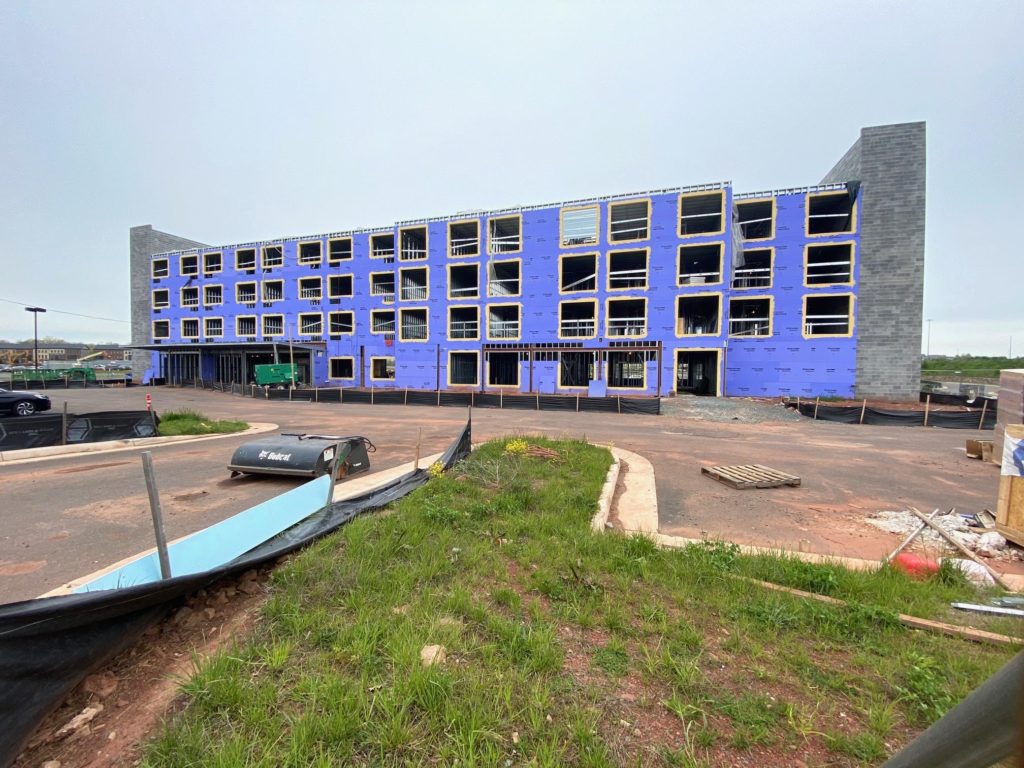 (Image at top: LF Jennings)