Cinco de Mayo turned out to be Cinco de Madness at many area Mexican restaurants. Location after location saw big crowds gathering — and many not social distancing — as they tried to pick up the food they ordered. It got so crazy, a sheriff's deputy was called to one location in Ashburn, to try and get hungry customers to disperse.
A number of Mexican restaurants in the area reportedly closed early because of too many orders and not enough staff members to fill them all.
By early evening Tuesday, Parrando's Tex Mex Grill in Ashburn had a reported 100-200 people waiting outside its doors. The Loudoun County Sheriff's Office confirms they got a call about overcrowding in the parking lot there and sent a deputy. The deputy advised Parrando's managers about the current rules for restaurants and the people gathered were asked to return to their cars to wait for their food.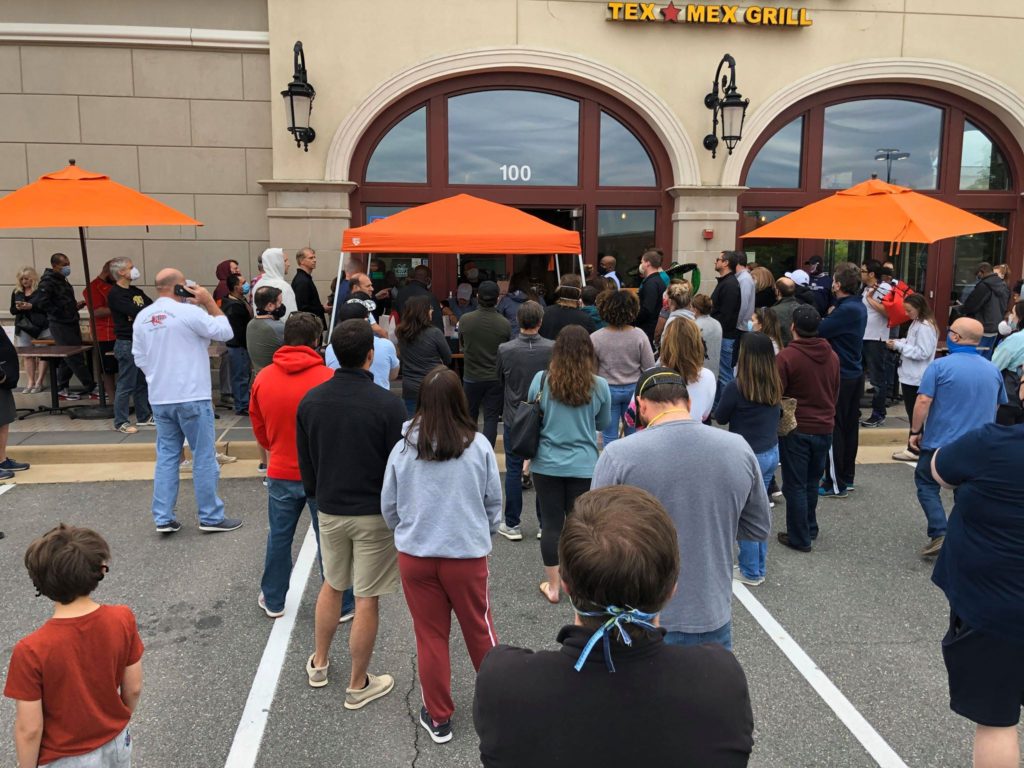 "We were just giving our phone number (at Parrando's) … when the sheriff came out with what I assume is the manager," Lisa McGrail told The Burn. "She said that they were understaffed, and that we needed to social distance. (The deputy) suggested that people go wait in their cars. There was one guy who ran across and got a six pack of Coronas from Walgreens to distribute. Then he went to get another one."
Folks, it's the wild west out there.
Parrando's later notified the Sheriff's Office that they had voluntarily closed for the evening.
Similar scenes were repeated across eastern Loudoun. Photos and posts on social media report long lines and crowded parking lots or big delays in getting orders at Uncle Julio's in One Loudoun, Plaza Azteca in Leesburg, Chuy's in Sterling and Los Toltecos in the Broadlands.
"(Los Toltecos) was packed. Half weren't wearing masks and you couldn't talk to any employees to see what was up," said Lindsay Pualoa. Her family gave up trying to get their order and ended up making pizza after even Taco Bell had a long line.
The chaos may be the result of a perfect storm. Many restaurants — Mexican and otherwise — are working with fewer employees due to the pandemic restrictions on restaurants right now. On a normal night of take-out and delivery, the reduced staff can handle it, but when there's a surge like the one seen Tuesday night, it overwhelmed a good number of local establishments.