Glass installation is set to begin on a giant windscreen going up at Dulles International Airport next to the new Metro station there. The 300-foot long, 30-foot wide structure will contain 162 panes of glass weighing 95,000 pounds.
The framework for the windscreen is already up and in prominent view to drivers arriving at the airport. The structural steel framing is meant to evoke the iconic airport terminal across the parking lot. The paint color on the windscreen is what is known as Dulles Grey — the traditional color used throughout the airport.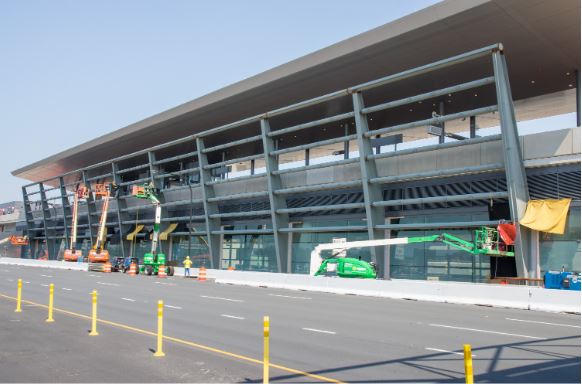 No lane closures are planned while the glass panels are installed and work on the windscreen should wrap up in September.