(The Burn is pleased to share this article from our partner publication, Ashburn Magazine.)
SENATOR STEWART & THE ILL-FATED AUCTION
By Chris Wadsworth
Small articles started appearing in newspapers in August 1903.  William Morris Stewart, a powerful and wealthy U.S. senator from Nevada, had hosted an auction at his farm in Ashburn, Virginia. Let's just say the event didn't go well.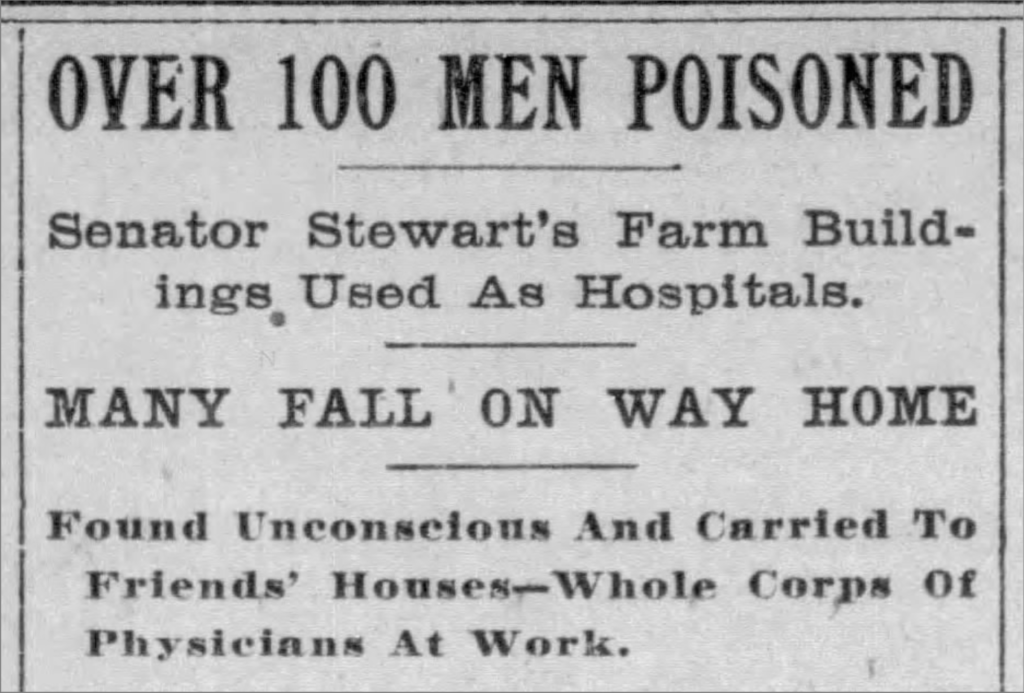 One of the articles read, in part:
"A large number of persons had gathered to attend the sale of a dairy farm owned by Senator Stewart, of Nevada. The Senator served to the prospective buyers a light luncheon, consisting of coffee and sandwiches. Shortly afterwards fifty person were taken violently ill, suffering from ptomaine poisoning. One after another they fell to the ground, writhing in agony. Horsemen were dispatched in all directions for doctors, and a number responded and took prompt measures to relieve the sufferings. The doctors say the patients are out of danger, although many are exceedingly sick."
The report appeared in papers around the nation, each one offering a slightly different spin. Some said up to 100 men were sickened. Some said there were 500 people at the auction, others said 600. Some reported that people were suffering cramps and nausea and coughing up blood.
The culprit was eventually identified as beef in the sandwiches that had probably spoiled while in storage over several days at the farm. The term "ptomaine poisoning" is an obsolete medical term usually describing plain old food poisoning.
While Senator Stewart's refreshments may not have gone over well, he was nevertheless a major figure in the nation and here in Ashburn.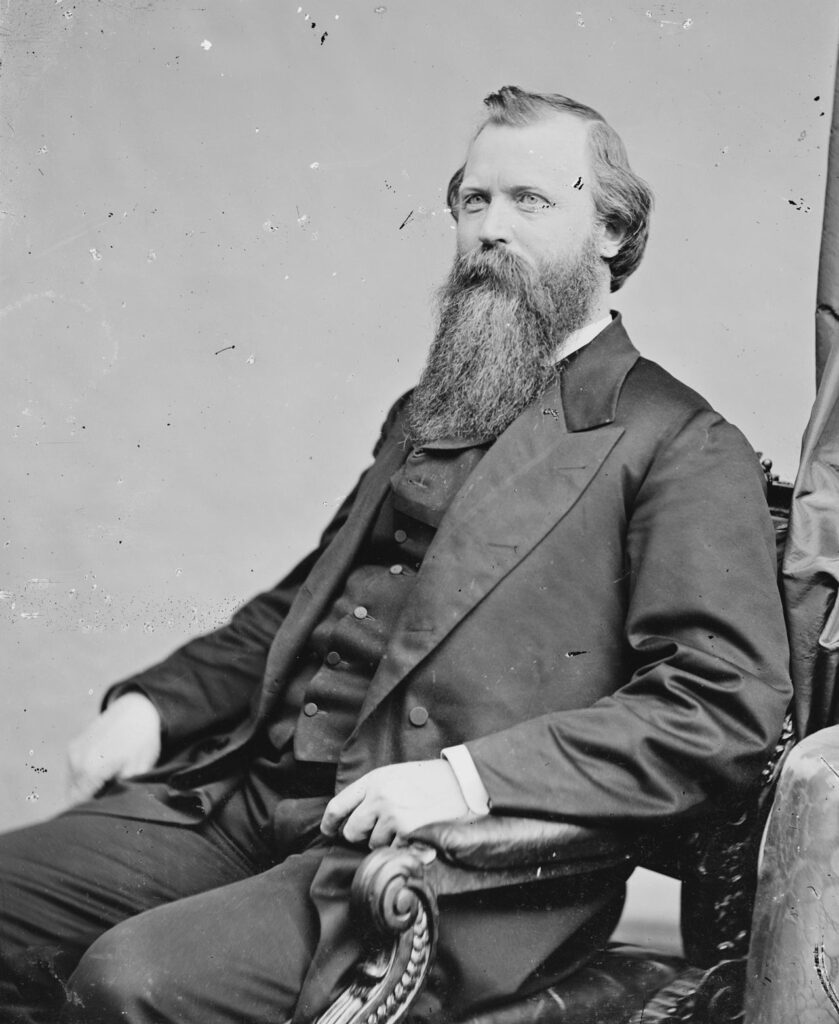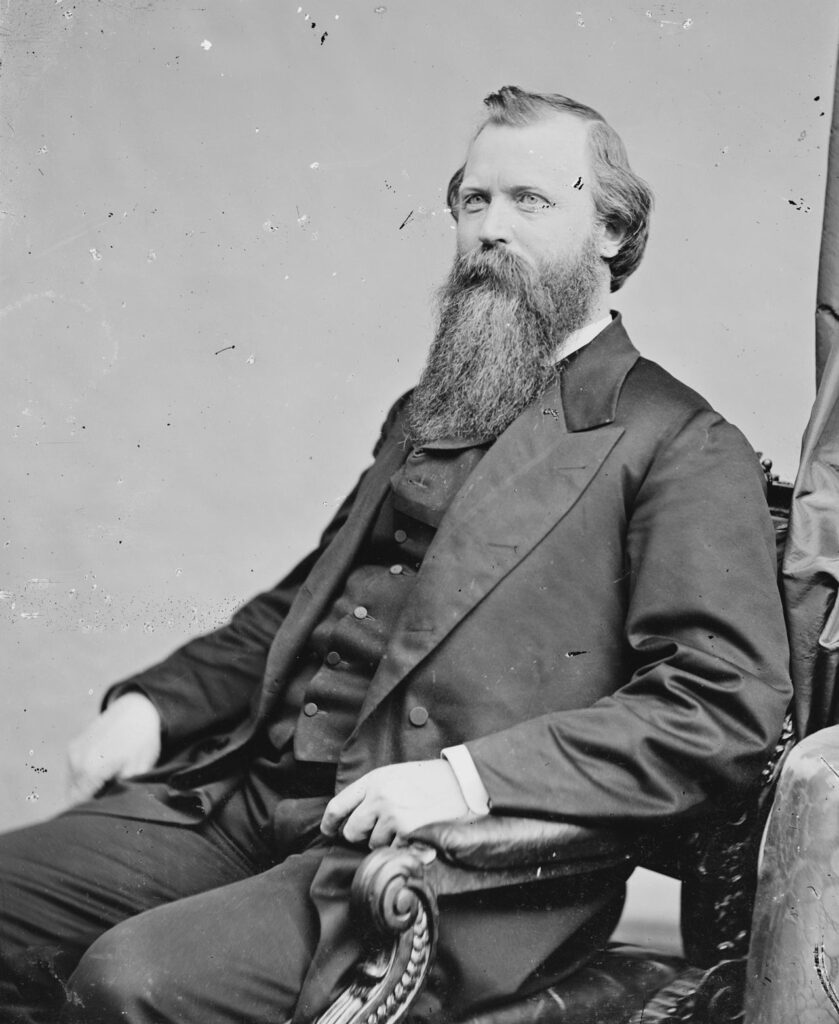 Stewart was elected to the U.S. Senate in 1865 as one of the first two senators from Nevada after it became a state. He served until 1875, then was re-elected years later and served from 1887 until 1905. His home in Washington was known as "Stewart's Castle" and was a hub of the city's social scene. But he also must have enjoyed the countryside and farming as well, because he lived on his dairy farm in Ashburn from 1895 until 1905.
"Stewart turned Ashburn plantation into a large dairy operation and reportedly was the first dairyman in Loudoun to pasteurize milk through steam power," Loudoun historian Eugene Scheel wrote in a history of the area. "When colleagues and bigwigs came out from Washington, he would deck out his 40-man staff in white and treat guests to a farm tour. Stewart was especially proud of the steam-driven fans that kept flies away from the cow stalls."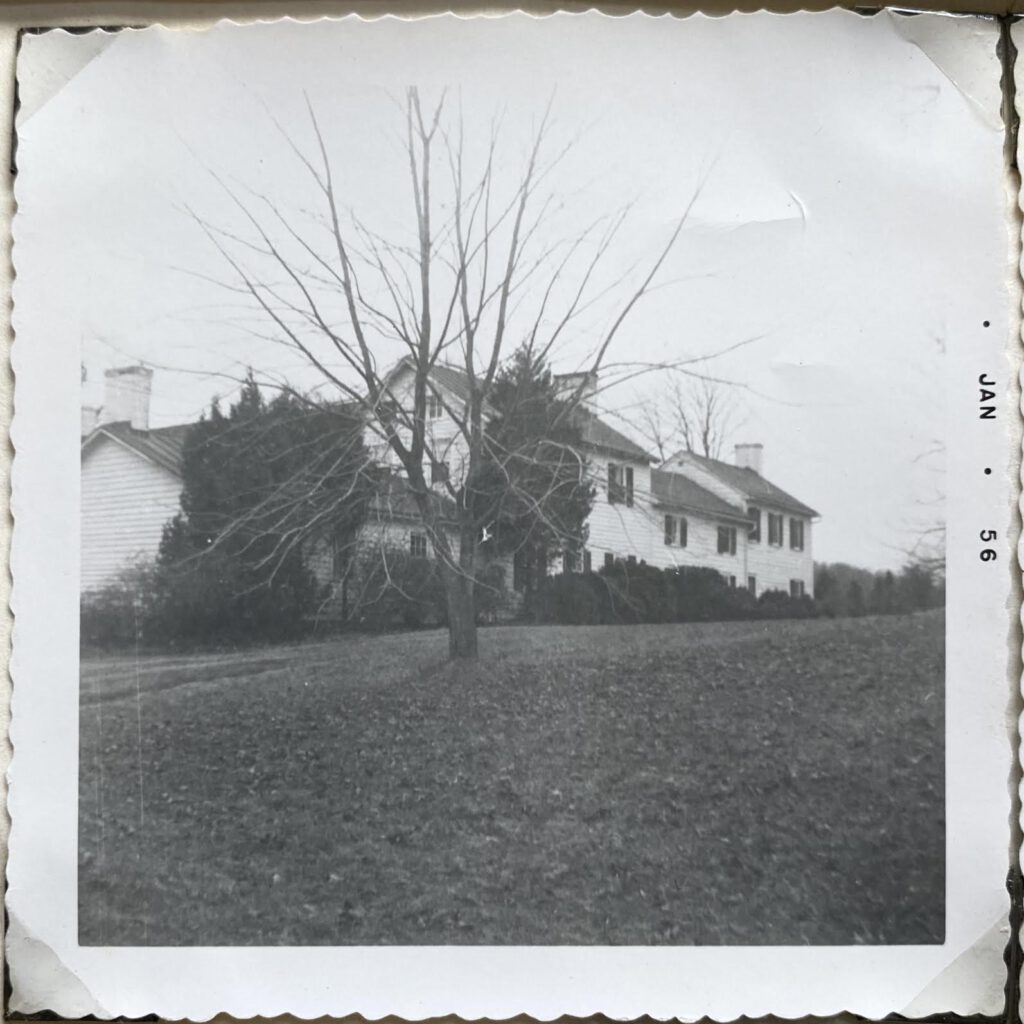 Much of the 500-plus acres that was Stewart's dairy farm eventually became the heart of the development we know today as Ashburn Farm. The community homeowner's association gave Ashburn Magazine access to its historic documents, and we traced the ownership from Stewart all the way to the apparent last private owners — the Gray family, who lived there for decades.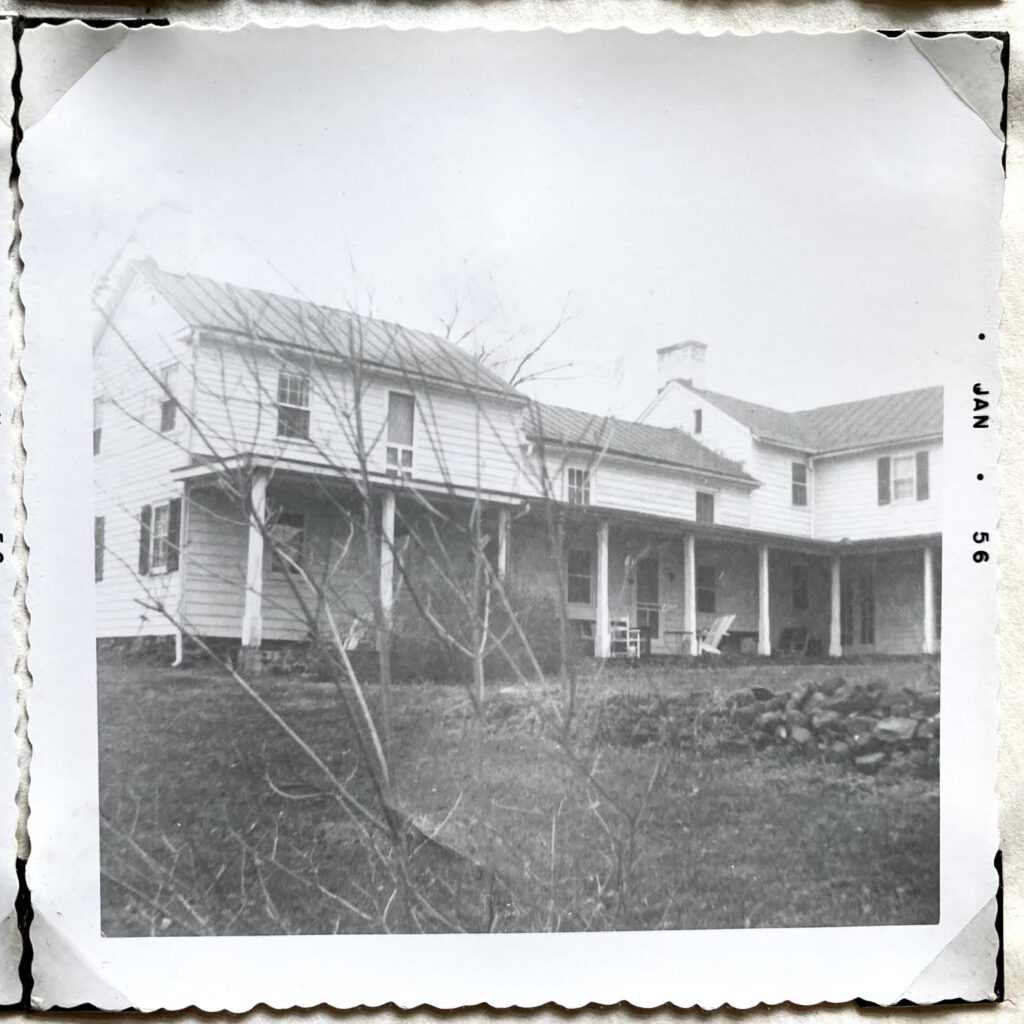 The large, rambling farmhouse in which Stewart lived and likely hosted his ill-fated dairy auction survived much of the 20th century. Rare photos of it were found in a 1956 insurance policy — and are published here for what may be the first time ever.
To see more photos of the old Stewart farmhouse and find out where in Ashburn Farm it was located, see the rest of this story over on the Ashburn Magazine website by clicking here.