After 45 years in business, the dine-in Pizza Hut restaurant in Leesburg quietly gave up the ghost and closed its doors. The restaurant — with the iconic trapezoidal roof — had served customers at the Market Street location since it was built in 1975.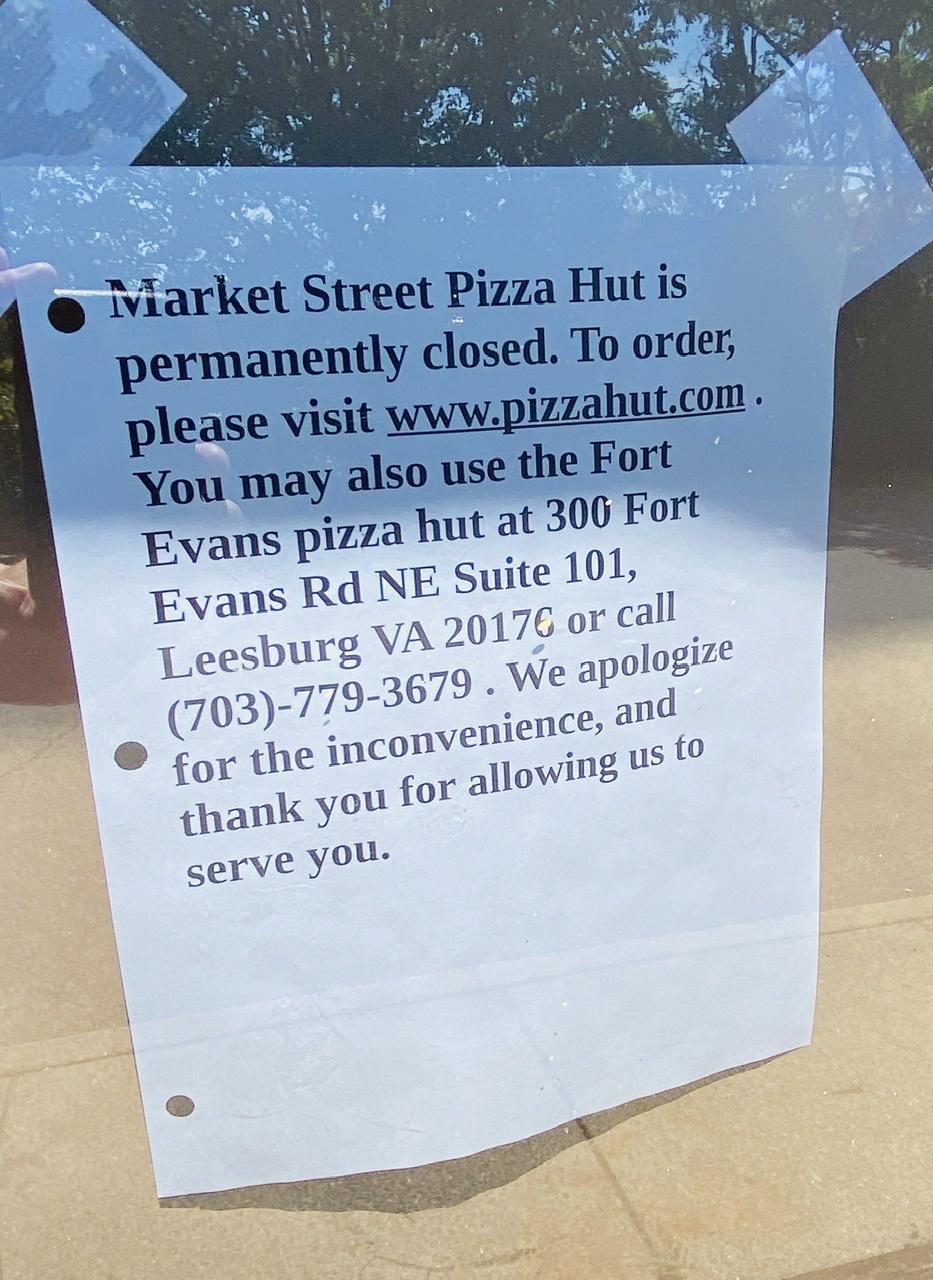 A sign on the door tells the sad tale, the windows are covered over and nothing is left our front but the frame of the restaurant's sign.
In 2019, the Pizza Hut brand announced it would shutter hundreds of sit-down, dine-in locations as it moved towards a model focused on carry-out and delivery. Indeed, the only remaining Pizza Hut location in Leesburg is a carry-out and delivery outlet on Fort Evans Road.