Anyone in the South Riding/Chantilly area of south Loudoun County this morning might have seen an odd sight — a huge, painted boulder being driven on the back of a truck. It was the iconic rock from the Fairfax campus of St. Paul VI Catholic High School on its way to the school's new campus in Loudoun.
The rock is a beloved tradition at the school. A press release described it this way: "Since the 2008-2009 school year, the rock has been a visual representation of school spirit at Paul VI, highlighting upcoming events and performances, celebrating victories and awards, and even sporting the occasional 'prom-posal.'"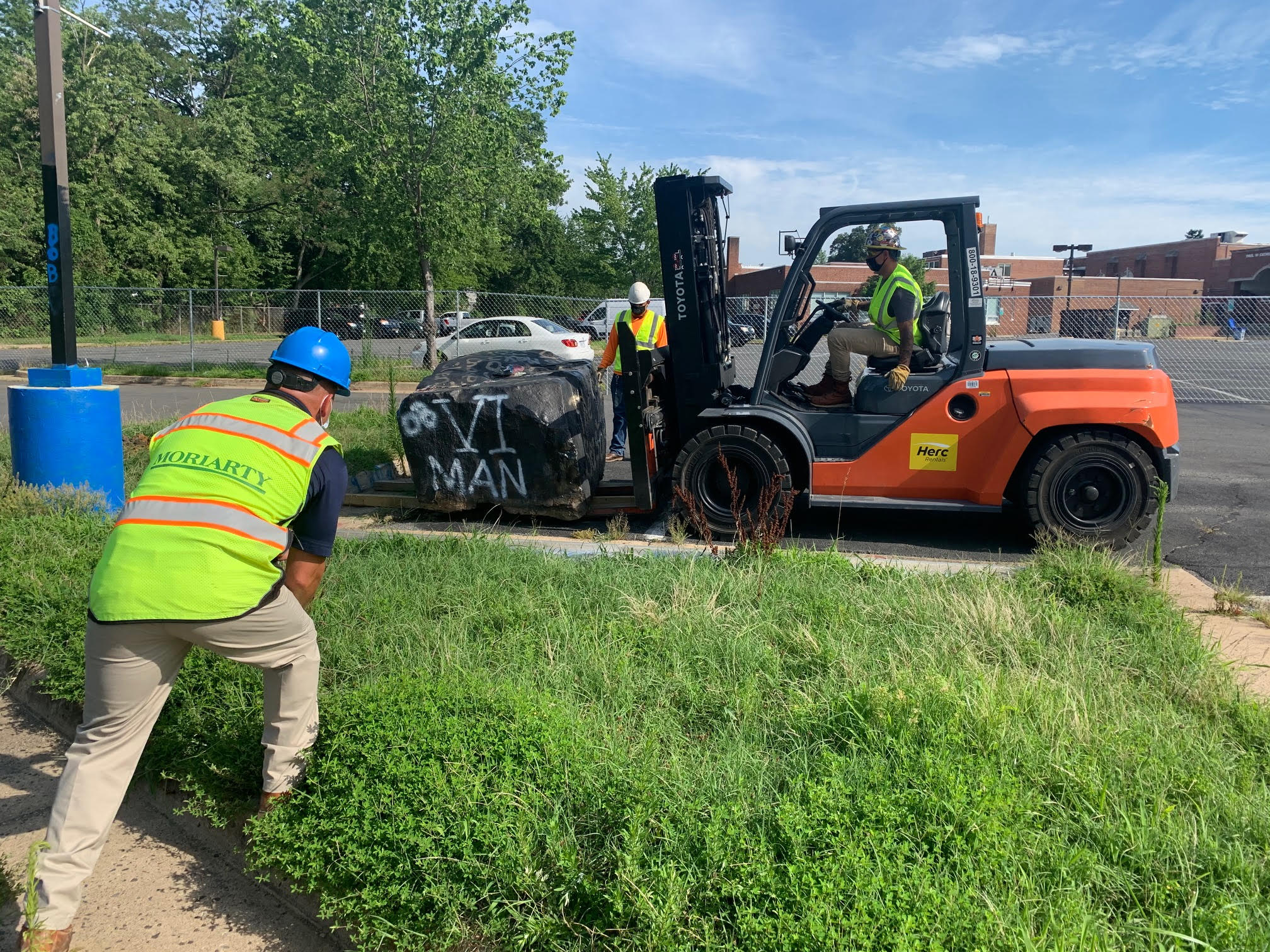 The rock weighs 6.6 tons, or 13,200 pounds. It was moved by the IDI Group Companies, which is developing the old campus into a mixed use site of residences and shops. The team used a forklift to maneuver the rock into the right spot near the new school's parking lot.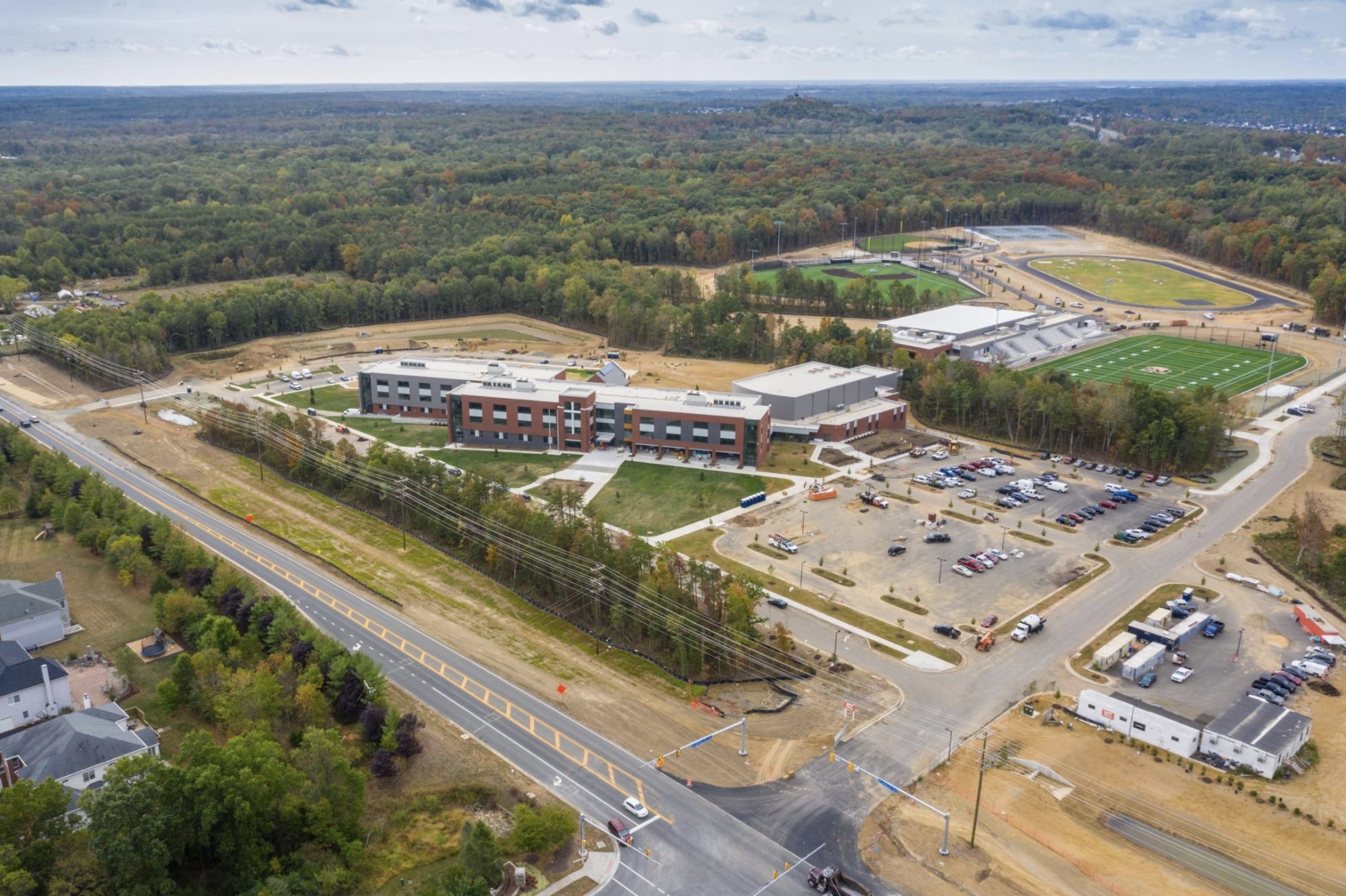 St. Paul VI Catholic High School is transitioning to the new Loudoun campus this summer and will open for staff and students this August, albeit with coronavirus precautions in place. The school has a 68-acre campus on Braddock Road.
(Image at top: Student leaders welcomed the rock to its new home next to the new student parking lot on the school's Loudoun campus. Pictured are Conor McGinn, student body vice president, and student body President Jane Redmond. Photo courtesy of St. Paul VI Catholic High School)