For years now, we've known a commercial/retail center was planned for the corner of Loudoun County Parkway and Evergreen Mills Road in Brambleton — but plans and details were always very preliminary. Now, we have our first solid look at what is coming. (Note: We're talking about the new section of Evergreen Mills that used to be Shreveport Drive.)
The new center will be called Bram Quarter. The initial buildings going up will reportedly feature spaces ideal for restaurants and wellness facilities (gyms and studios). The name is clearly meant to evoke the spirit of DC's Penn Quarter, only in suburbia.
These first buildings will have roughly 24,000 s.f. of retail space and include a breezeway as well as open space and patios around them — perfect for outdoor dining options in this new pandemic world we live in.
The proposed plans also call for another seven buildings on the Bram Quarter property. While there is no guidance on how they will be used, a safe bet is additional retail space as well as office space. The project is being represented by Miller Walker Retail Real Estate.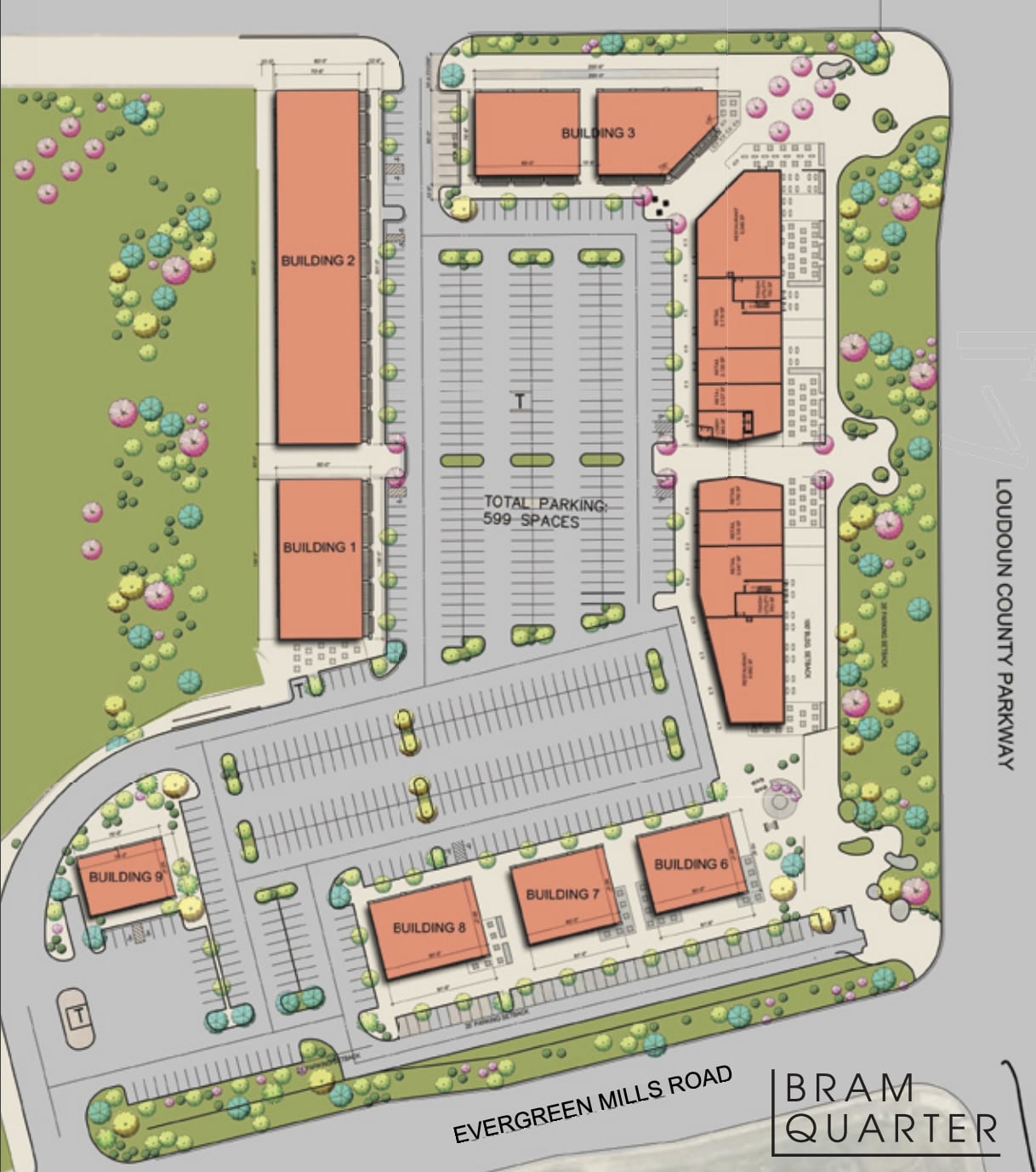 Brambletonians have long wondered when they would start to see the amenities and retail options that other neighborhoods and communities have. As The Burn has reported previously, a significant milestone was the completion of Loudoun County Parkway south to Old Ox/606 and Highway 50 in South Riding. In the future, Northstar Boulevard/659 is also supposed to connect south to 50. These roads bring more traffic passing by each day — a key factor for where shops and restaurants decide to open. Add in the rapidly growing population in Brambleton, and we will likely see many more restaurants, retail spaces, supermarkets, gas stations and the like coming to the area.