(The Burn is pleased to share this article from our partner publication, Ashburn Magazine.)
GROOVY RIDE
By Chris Wadsworth
Jyrki Ihanainen's first trip to the United States was in 1985. He flew from his native Finland to Dulles International Airport. When the giant 747 landed, Ihanainen thought it was puzzling that the plane didn't pull up to a gate. And it was even more puzzling when a strange, bus-like vehicle parked next to the plane, the passengers got on board, and it drove them to the main terminal.
"We had transferred at London Heathrow — which at the time was the most advanced airport in the world," Ihanainen said. "So when we got to Dulles and I saw the people mover, I was like, 'What the heck, did we just arrive in the Stone Age?' I thought it was pretty funny."
That day, Ihanainen took his first ride on Dulles' famous mobile lounges — an experience the Broadlands resident has repeated hundreds of times since as he travels around the world for work and pleasure.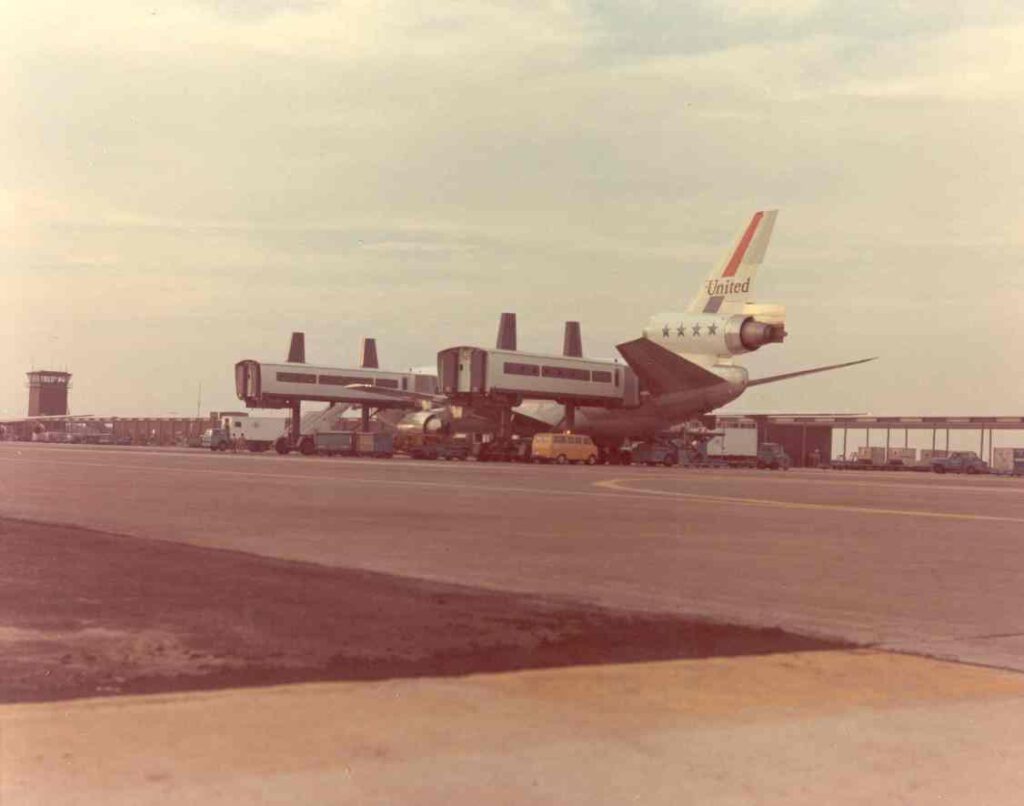 The odd, ungainly vehicles were part of Eero Saarinen's original vision of Dulles when the Finnish-American architect designed it in the early 1960s. Commercial air travel was growing, and the tiny airports of old — where propeller planes pulled right up to a single, small terminal building — were fading away. Airports were getting bigger, and Saarinen created the mobile lounges as a way to help passengers avoid long walks from the entrance and ticket counters to planes.
"It was the start of the jet age," said Micah Lillard, public information officer for the Metropolitan Washington Airports Authority. "Commercial air traffic was growing. You had more and more planes trying to take up a very small amount of space outside the terminal. As more started coming, you had to find parking spots in remote places. The people movers were an efficient way to get people out to these remote spots."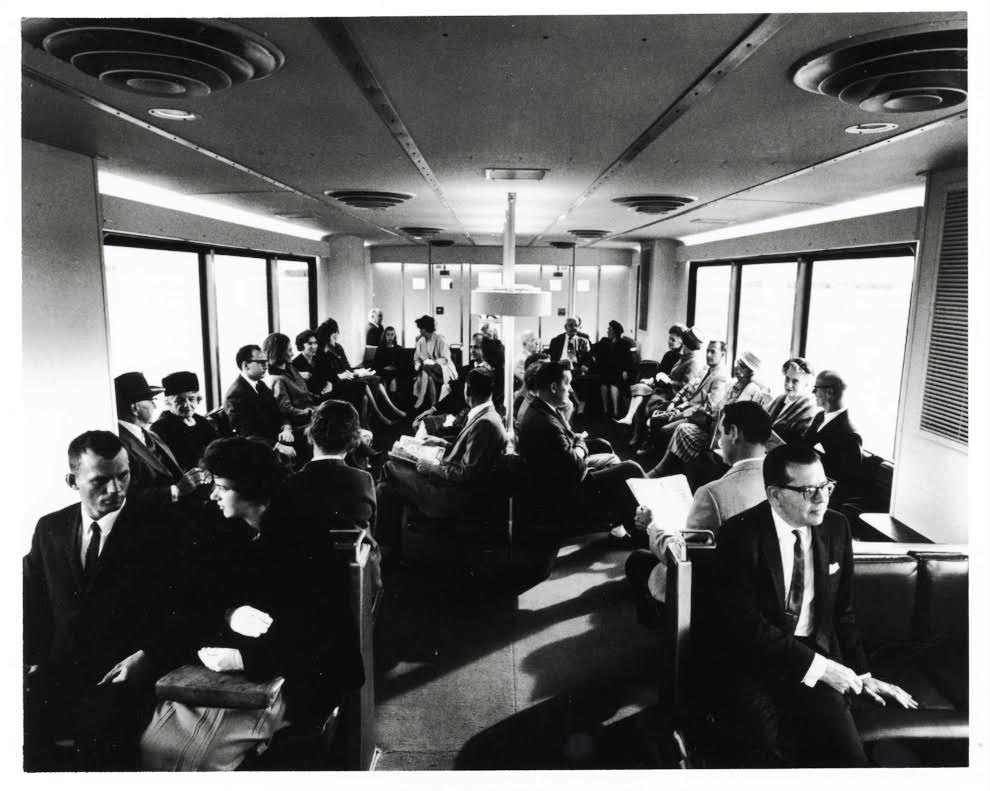 The mobile lounges were originally envisioned as just that — elegant waiting rooms on wheels. Passengers would arrive at Dulles' stunning soaring main terminal, check in at the ticket counters and then walk right into one of his moving lounges. The experience was supposed to be like a hip salon — with stylish furnishings and even cocktails to sip as the people mover — another nickname for the lounges — transported you directly to your plane. There, they would raise and lower to meet the doorway of the plane.
Unfortunately, the reality never quite matched the dream. Air travel and airports grew faster than anyone anticipated. The arrival of large jumbo jets meant far more passengers than the people movers could handle, and the sheer number of airlines and airplanes meant that giant, winding airports with multiple arms or piers extending out became the norm.
Still, Dulles and a handful of other airports around the world used the people movers for years, even if the elegance and the cocktails never quite materialized. They have been phased out nearly everywhere today — replaced by trains, moving sidewalks and even buses. Indeed, Dulles launched an underground train service to its terminals in 2010. But Concourse D isn't connected to the train, and a small fleet of people movers — about three dozen — continues to whisk passengers back and forth from the main terminal during a typical day.
"We find that a lot of aviation enthusiasts enjoy them," Lillard said. "They get to see a perspective for spotting planes that most people don't get to see."
In fact, during its annual Dulles Day Plane Pull event, the airport offers visitors a tour of the runways on one of the people movers.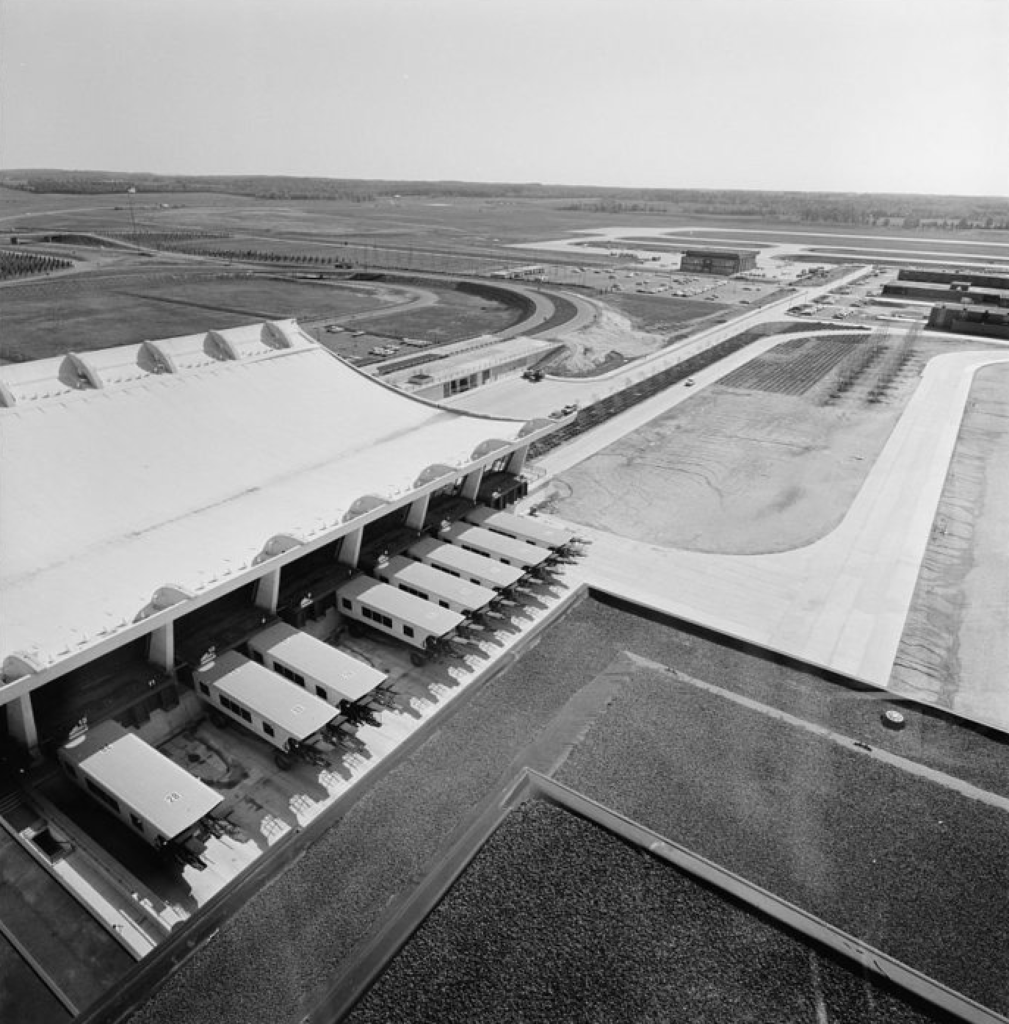 Aviation enthusiasts aside, many passengers might find standing in the crowded people movers and waiting for them to start a bit of a drag — a far cry from the charming, relaxed experience Saarinen envisioned. But for his fellow countryman Jyrki Ihanainen, it's a fun and efficient throwback to the Dulles International of the past.
"They're a little old-fashioned, sure, but they operate them very well, even during peak times. They run every five minutes and it's easy in, easy out," he said. "I don't mind them at all."
To see more photos of the jet age mobile lounges at Dulles International and to find out what the difference is between a mobile lounge and a Plane-Mate, check out the rest of the article over the Ashburn Magazine website here.
And if you are a true history buff, you will love this 1958 concept video that shows how air travel was changing and why Dulles International is designed the way it is. It's crazy cool.
The Expanding Airport - Mobile Lounges at Washington Dulles International Airport
(Archive images courtesy of the Metropolitan Washington Airports Authority)