Construction on Rebellion Leesburg, a new bourbon-centric bar and restaurant coming to downtown Leesburg, is underway. The Rebellion team has been sharing photos of the space they're moving into and even a floor plan showing the intended layout of the main floor.
In the floor plan, you can see the double entrances from the street, dining tables along either side wall and a large central bar with 25 seats around it. There is also a second floor on the building that appears to be incorporated as well thanks to the prominent stairwell by the entrance.
The Burn first reported on Rebellion back in January. Rebellion has taken over a spot located at 1 North King Street. It was previously the location of Le Tache, a lingerie shop that closed at the end of 2019. Rebellion is a DC-based bourbon bar with its original location on 18th Street NW in the District. It also has locations in Alexandria and Wilmington NC, and another location is preparing to open in Fredericksburg VA.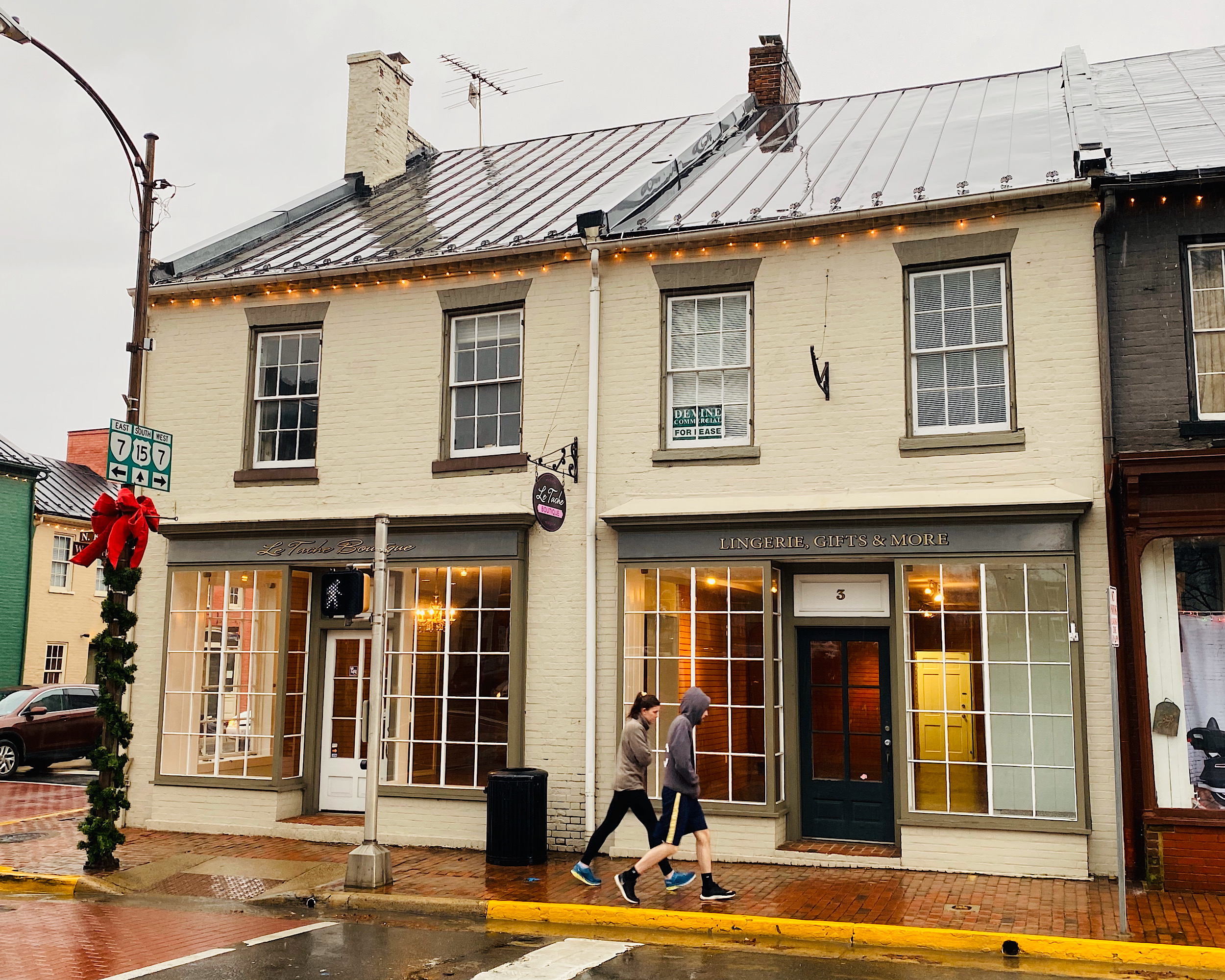 Besides bourbon, the Rebellion locations offer fun food menus with interesting twists on typical bar fare. We're talking things like Gulch Poutine, Voodoo Wings and a burger called the Ramsay Bolton (named after an evil-doer from the "Game of Thrones" tales). Here is the latest menu from the DC location, but each Rebellion seems to tailor their menu a bit to make it unique to its location. Can't wait to see what they come up with for Leesburg.
No word yet on when Rebellion Leesburg plans to open. We've reached out to the powers-that-be for more info, so stay tuned.