In recent days, The Burn has reported on several new gas stations coming to eastern Loudoun County. Now comes word of a new electric car charging station also opening in the area. It's called Electrify America and its under construction in the parking lot at the Leesburg Premium Outlets mall.
Users will pull their electric vehicle into one of the designated parking places, pay at one of four "pumps" with a credit card and then charge up their car with the high-speed direct current (DC) charger. The new one in Leesburg in near the TGI Fridays restaurant at the mall.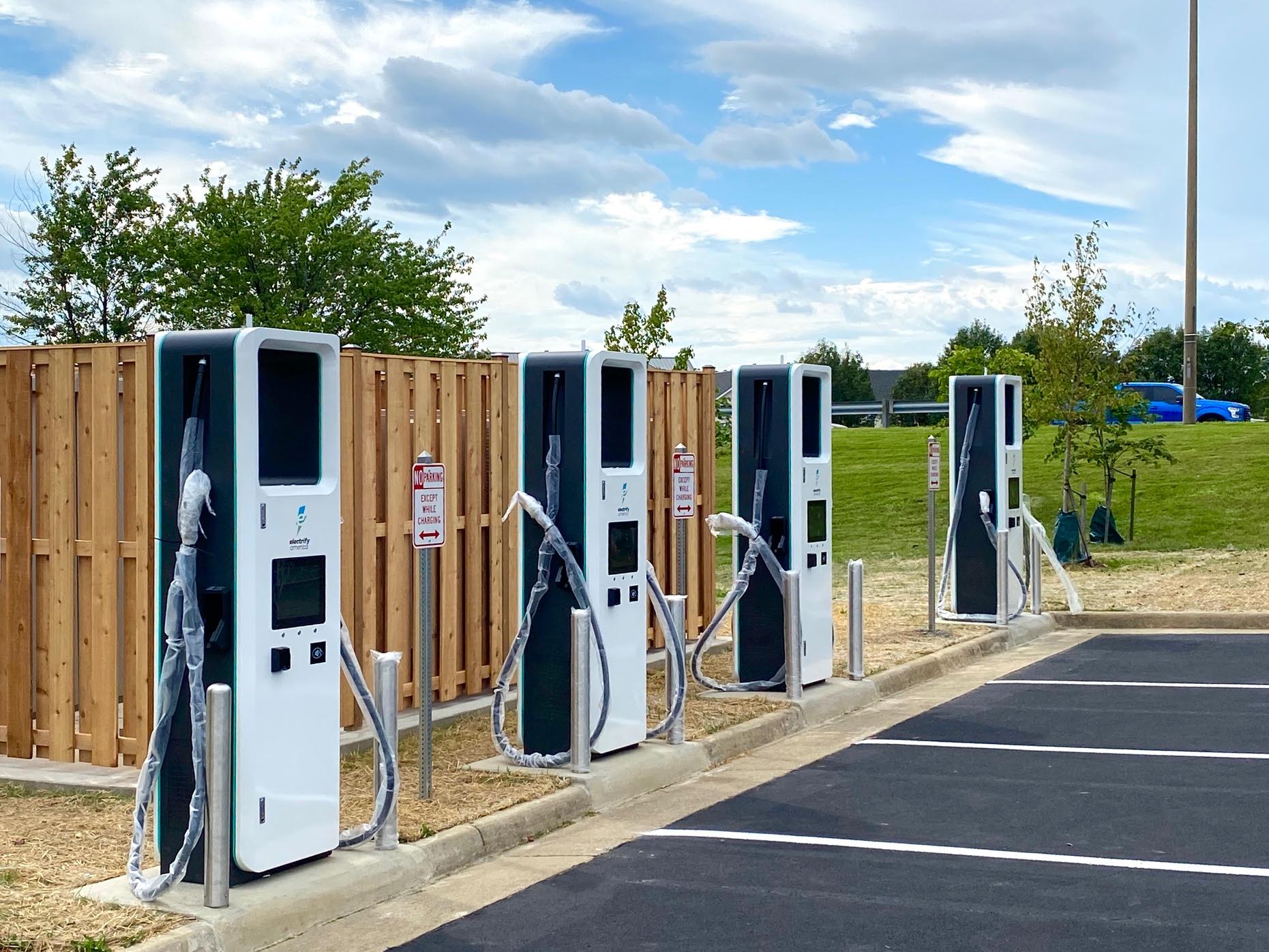 Electrify America is a nationwide chain of charging stations. It's actually a subsidiary of Volkswagen and is based in Reston. According to the brand's website, this will be the second Electrify America station in Loudoun County. The first is at the Sheetz location just of SR 28 at 606.
Separately, the Tesla brand of cars has several of its Supercharger charging stations in Loudoun as well, including one in South Riding, one in the Broadlands in Ashburn and one at the Village at Leesburg.